The Golden Globes Was Filled With Political Jokes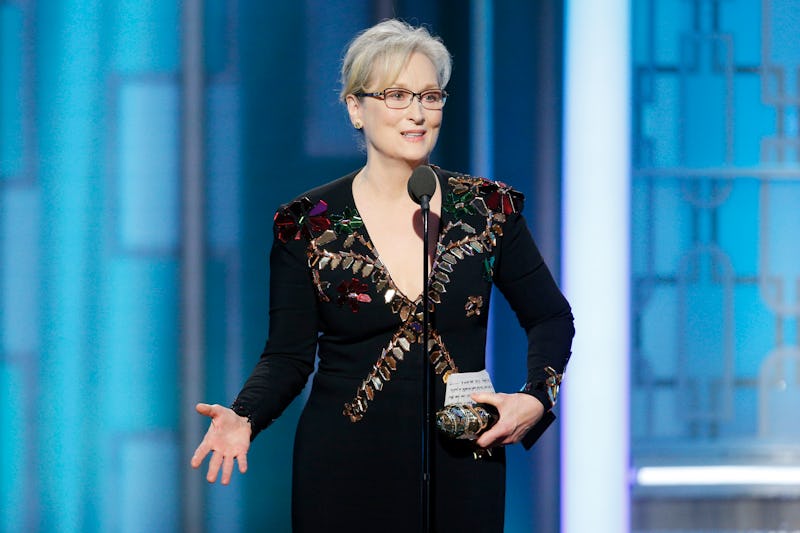 Handout/Getty Images Entertainment/Getty Images
With the presidential inauguration just a few weeks away, the host and attendees of the 2017 Golden Globes awards want audiences to know that award shows aren't afraid to get political. In such a stark political context, it'd be impossible for host Jimmy Fallon and the award presenters and winners not to comment on them. And these Golden Globes political jokes and comments prove just how much these entertainers are willing to toe the line.
In his opening monologue, funnyman Fallon got political more than just once. First, he joked that the Golden Globes is one of the last places "where America still honors the popular vote," and again when he compared the soon-to-be-inaugurated President-Elect Donald Trump to King Joffrey Baratheon, the infamous Game of Thrones character. These jokes were quickly picked up by affronted Twitter users, many of whom cited Trump's appearance on The Tonight Show while on the campaign trail as an example of the "normalizing" of Trump.
Fallon, of course, was far from alone in his decision to use the stage of this important award show to tackle major political issues with humor. Below are some of the funniest and most intense political jokes and comments made during the show by a number of famous political entertainers.