5 NSFW Sites You're Gonna Wanna Check Out Tonight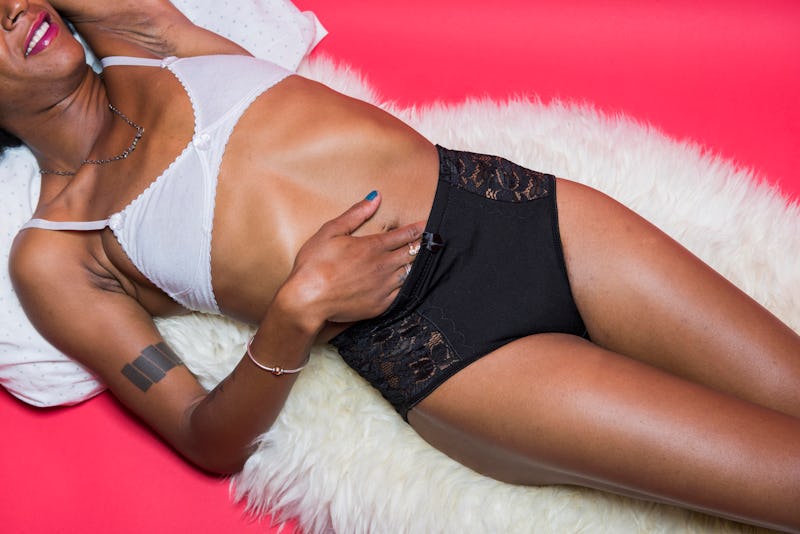 BDG Media, Inc.
Finding the perfect porn site can be tough, especially for women. Many of the mainstream porn sites feel geared towards men, which I'm reminded of every time I'm bombarded with sidebar ads offering to help me enlarge my non-existent penis. Every. Damn. Time. Not to mention that in many of the videos, women scream, squirm, and are totally dominated which is totally some people's thing, but it's not everyone's.
Luckily, there are some very talented directors out there who understand that. Erika Lust, the author and indie adult-film maker behind XConfessions and other cult favorites, is one of those directors. She makes porn with women in mind — and it shows.
"I keep in mind this strange thought that women are sexual beings and that female pleasure matters!," Lust tells Bustle. "Women also have pleasure watching people having sex. However, mainstream porn shows the female body as inherently subjugated and passive to men and male sexual desire, which in turn is depicted as the aggressive active counterpart. In this respect, both men and women are shortchanged and forced to contort themselves into a role that does not allow for self expression or any true emotion."
"What empowers women is to have a voice on the story and to seek their own pleasure."
Her videos are amazing — and they've tapped into something that many women are missing from mainstream porn. "That is the reason why there are less female viewers in mainstream porn because women in general don't want to deal with porn that is constantly not only not taking care of their pleasure on the screen but completely neglecting it," Lust says. "My films represent people as subjects and they promotes role equality. Both female and male characters are human beings, not machines, and women have their own sex drive and desires and are not passive objects exclusively focused on pleasuring the men. It doesn't matter if the film contains BDSM elements, role-play, it's romantic or anything in between; what empowers women is to have a voice on the story and to seek their own pleasure. "
If you look around, there are actually a huge amount of amazing porn sites that are made by women, for women. Whether you're kinky, vanilla, a regular porn user, or just trying to figure out what all the fuss is about, there are places on the internet where you can watch porn and not feel flung into a masculine space. Here's what you should check out.