14 Luxe Pieces Of Jewelry Amazon Can Barely Keep In Stock (& They're All Under $25)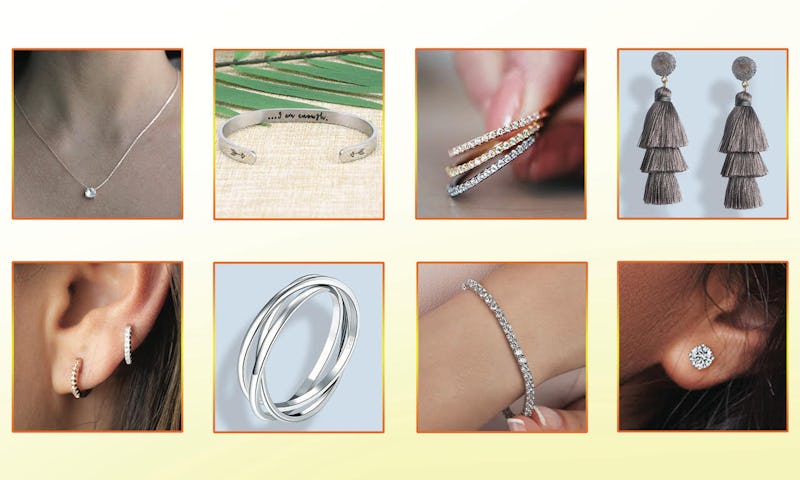 Amazon / Bustle
When you're shopping for jewelry online, it can be hard to assess whether you're getting a quality piece or something that will grow dull after a few wears. Fortunately, the best-selling jewelry on Amazon tends to use fine jewelry materials at shockingly affordable price points. From dainty stacking rings to gorgeous everyday earrings, the pieces below offer accessible, high-quality style.
A Materials Guide From A To CZ
With that in mind, it's time to shop for some sparkle. All of the pieces below come highly rated on Amazon and cost less than $25.