If Your Hair Is Damaged, These Are The Shampoos & Conditioners You Should Be Using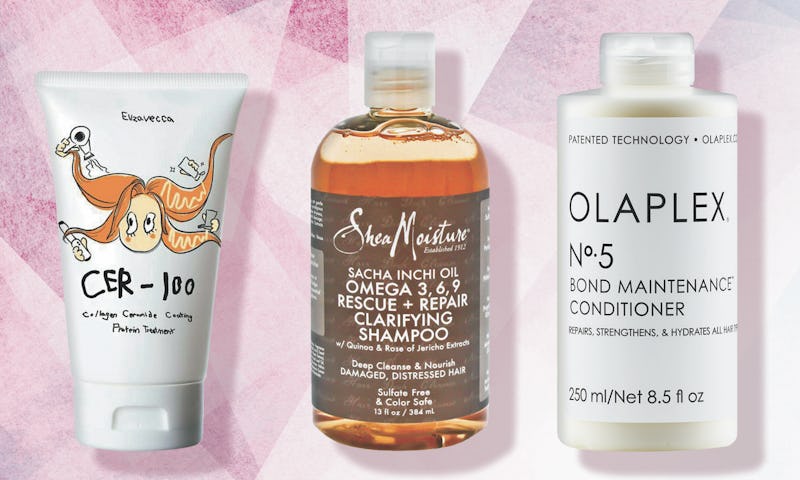 Amazon/Bustle
Hair damage happens to the best of us. Sure, most people know that chemical treatments and hot tools can damage your hair, but the causes can also be as simple as wearing it up too often or sleeping on the wrong type of pillow. And though there are oils, creams, and serums that can all help repair damage, it's even more important to pay attention to the products you use in the shower. Ahead, a guide to the best shampoos and conditioners for damaged hair on the market.
But first, a few tips on how to help prevent damage in the first place. Telling you to never highlight or chemically-treat your hair is unrealistic — but, you can start by wearing your hair up less frequently, or using a soft scrunchie instead of a tight, elastic hair tie when you do pull it back. You can also try sleeping on a silk pillowcase, which helps reduce friction (thus limiting the chance of breakage, frizz, and tangles). Additionally, if your hair is already damaged, you almost exclusively want to be using a hair mask in place of conditioner, since they do the same job but are much more nourishing.
Now that you're armed with a few essential tips, scroll on to discover the best repairing shampoos and deep conditioners to buy now. After that, check out this list of the best products for damaged hair to use once you've air-dried.