You Need To Be Using An SPF Of At Least 50 — & These Are The Best Ones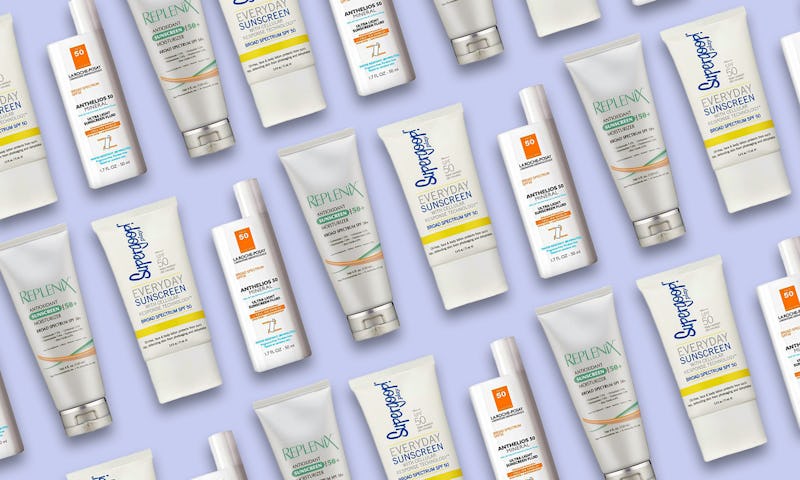 Amazon/Bustle
While The American Academy Of Dermatology recommends wearing a broad spectrum sunscreen that has an SPF of at least 30, if you're going to be outside for an extended period of time, you'll want something even higher. After reviewing and comparing dozens of formulas, I've narrowed down the best SPF 50 sunscreens, which you'll find ahead.
What's more? It also protects against user error. Since the SPF is the measure of how long a sunscreen will protect you from the sun's rays, then the higher the SPF, the longer you can go between reapplying. We don't always apply as much product as we should, so using a formula with a higher SPF is basically a failsafe in case we wind up inadvertently skimping on our application.
And thanks to new innovations in technology, there are as many kinds of sunscreens as there are skin types. Whether your skin is dry or oily, sensitive or acne-prone, there's a formula out there for you. The best part is, many of these sunscreens can be used on your face and body, which is both convenient and cost-effective. If you plan on using these products for double-duty, however, you'll want to be sure to pick up a bigger bottle.
It's never a bad time to stock up on sun protection, so keep scrolling for the best SPF 50 sunscreens — all of which are handily available on Amazon Prime.