13 People Share Their Best Advice For Meeting Your Partner's Family During The Holidays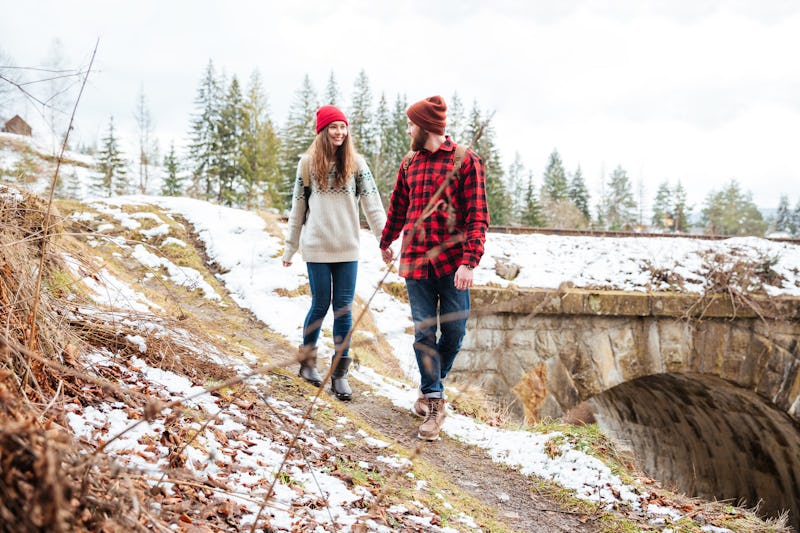 Drobot Dean/Fotolia
There's no doubt that bringing a partner home for the holidays can be a nerve-wracking experience. Add in annoying relatives, questionable fruitcake, and the chaos of a holiday family event and you have a situation that is bound to raise your stress levels to sky high proportions.
Even though it can feel like a stressful proposition when your partner invites you to meet their family for the holidays, it's likely a milestone in your relationship. The holidays are a time for us to celebrate family, friends, and love, and by including you in their celebration, your partner is embracing you and all that you are. "For many, the holidays are times to celebrate family, life, love, and personal goals," Clarissa Silva, behavioral scientist and founder of C Silva Solutions, tells Bustle. "However, when you're meeting your partner's family for the first time it can be a little anxiety provoking."
But there are several things that can help your first impression go well if you're nervous. Silva suggests preparing each other about your family dynamics beforehand. "This way both of you are on the same page and can help minimize some of the nervousness your partner might feel," she says. "Think extremes here: i.e, drunk fights over dinner, heated political debates, or parents' expectations when grilling your partner."
And remember that first impressions go both ways when you're meeting the family. "Being around your partner's family gives you insights into who your partner is as a person," Silva says. "You're further evaluating your partner and [their] family's fitness in your own life as you spend time with them and learn more about them. They are also trying to impress you."
I spoke to 13 people who've met their partner's parents, and here's their best advice: