These Are The Best Waterproof Face Sunscreens For Every Skin Type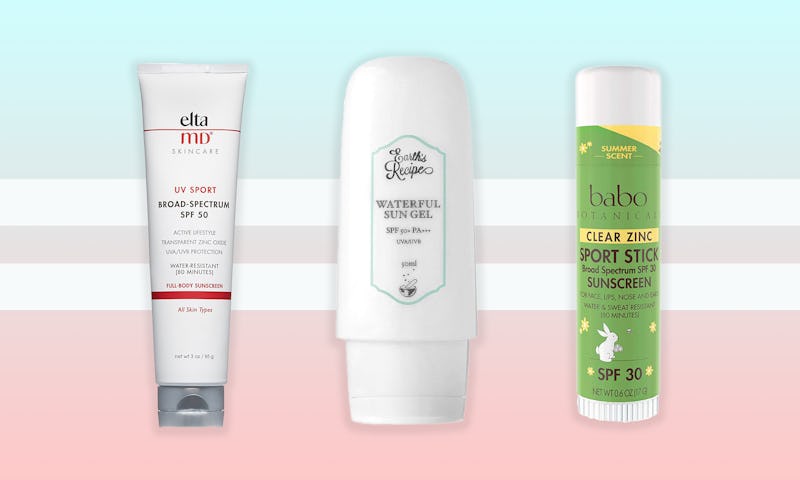 Amazon/Bustle
Face sunscreen is the most important aspect of any skin care regimen. Why? Because the sun is the number one cause of skin degradation, whether that's acne, flakiness, or other forms of irritation, like melasma. Slathering on a sunscreen every morning will ensure that harmful UVA/UVB rays won't cause a sunburn. But if you're looking for the ultimate protection, reach for a waterproof formula. They'll ensure you stay protected even if you sweat heavily or plan on swimming. If you're wondering what the best waterproof face sunscreen for your skin type is, you'll find that below — but first, a few tips.
Sunscreens should be applied at the very end of your skin care regimen, right before you put your makeup on. In fact, most sunscreens work as a really amazing primer by helping your makeup stick on better. You want to let the sunscreen fully dry before putting your makeup on, too, or else it will slip.
And even though your sunscreen is waterproof, you still want to reapply it regularly if you're out in the sun. No sunscreen is fully waterproof — they're usually water-resistant for a certain amount of time, at which point the water or sweat will start to break them down. So yes — reapplication is important.
Got all that? Then you're ready to shop the best waterproof face sunscreens. Scroll on!