Follow The 'Betty' Cast On Instagram For Some A+ Skateboarding Content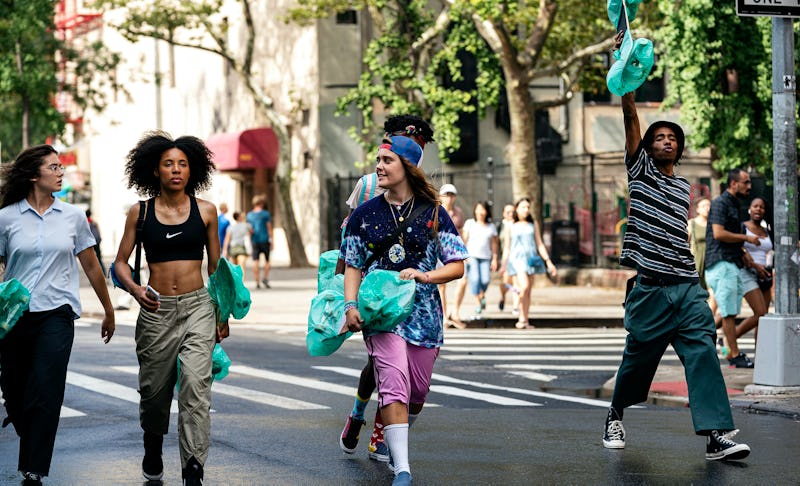 Alison Rosa/HBO
HBO's new series Betty follows a skateboarding group of girls trying to carve out a space for themselves in the testosterone-filled subculture. Series co-creator Crystal Moselle also directed the 2018 movie Skate Kitchen, which followed many of the same cast members playing versions of themselves. The new show, which premieres May 1, once again follows the Skate Kitchen girls as they fall in love, flip tricks, and eat pavement. And if audiences want to follow the Betty cast on Instagram, they're in luck, because they all have burgeoning social media presences.
After stumbling into Nina Moran and Rachelle Vinberg on the subway in New York, Moselle made a series of projects with the Skate Kitchen collective: A short film for Miu Miu, Skate Kitchen, and now the HBO series. "The girls and I have been working together for four years now. So every project that we do, we learn a bit more," Moselle told Newsweek. "I think that they learn their craft a bit more. I learned my craft a bit more because I didn't direct actors before this. I was a documentary filmmaker. But it was really cool to be able to explore more of their stories."
And while not all of them are skateboarding as much as they used to, here's where you can follow all of the Betty cast members and keep up with their latest projects.