The 'Bless the Harts' Cast Is Packed With Celebs — Including Kumail Nanjiani As Jesus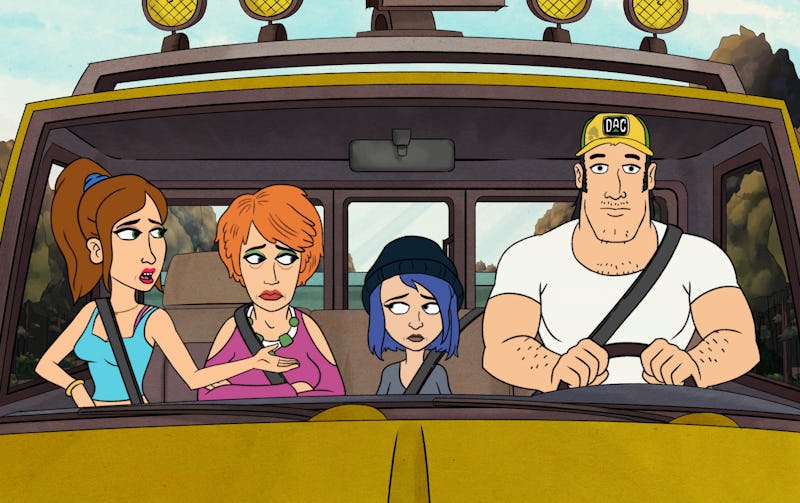 FOX
Fox's newest animated comedy follows a southern family who have a lot of heart — quite literally, since the show is called Bless the Harts. Creator Emily Spivey appears in the series as a character named Louise, but it's the celebrity voice cast who anchors Bless the Harts. For Spivey, it was about bringing her hometown of High Point, North Carolina to life onscreen.
"I've been wanting to do a show about my hometown forever," she told Animation Magazine, explaining that when she was approached to create an animated series, The Andy Griffith Show (which is also set in North Carolina) and King of the Hill immediately came to mind. While Greenpoint — where Bless the Harts takes place — isn't a real town, it's likely an amalgam of Greensboro and High Point, which are both nestled between Winston-Salem and Raleigh-Durham.
And it's clear that Bless the Harts is coming from a place of love and affection. "I love that we're doing small stories about these characters that have so much fun," Spivey continued. "We want to laugh with them, not at them ... my favorite thing is being able to watch something and then relate to it, and say, 'Oh, that's me!'"
With such a personal project, Spivey likely took extra care to pick out the cast. Here are the celebs she trusted to do her story justice.