The "Bow Wow Challenge" Will Make You Audibly LOL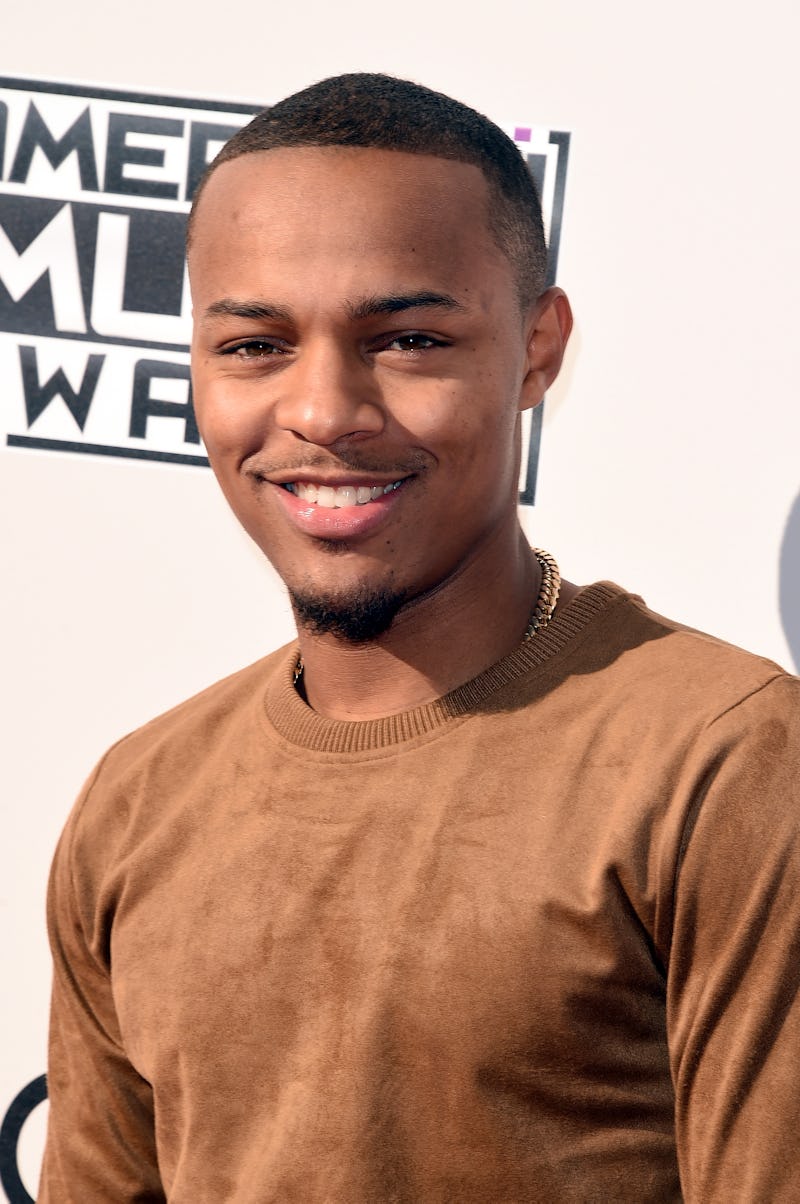 Jason Merritt/Getty Images Entertainment/Getty Images
The rapper formerly known as Lil' Bow Wow has come back into the spotlight in a hilarious way. If you haven't heard, there is a "Bow Wow Challenge" spreading like wildfire across the internet. Before I get to the actual Twitter trend, allow me to explain the complicated mess. This all started when Shad Moss, aka Bow Wow, shared an Instagram of a private plane he was allegedly using. Next to the photo, Moss wrote, "Travel day. NYC press run for Growing Up Hip Hop. Lets gooo. I promise to bring yall the hottest show EVER. May 25th on @wetv."
All seemed fine and dandy, until Twitter user @Al_Khee posted a photo Tuesday of what looked like Moss allegedly flying commercial the same day he shared the Instagram making it appear that he was traveling via private jet. To be clear, it doesn't appear that @Al_Khee took the photo that allegedly shows Moss, but just shared it on Twitter. @Al_Khee's picture was posted on May 9 and Moss shared his Instagram in question on May 8.
In @Al_Khee's shared picture, it reads, "so this guy lil bow wow is on my flight to NY. But on instagram he posted a picture of a private jet captioned 'traveling to NY today' smh." To make matters even more confusing, BuzzFeed pointed out that Moss' Instagram also looks awfully similar to a photo reportedly used on a Florida VIP transportation website. The situation remains unclear and Moss has yet to respond. Bustle has reached out to Moss' rep, but did not receive a response at the time of publication.
Here is the photo causing an internet freakout:
Thanks to all of this, there is now a challenge called the "#BowWowChallenge." Twitter users are sharing images of themselves essentially pulling a Bow Wow by making their lives seem more luxurious and exciting than they really are. These are some of the funniest photos I have seen in a long time.
The Faux Boyfriend
The Vacation Dreamer
The Sad Liquor Cabinet
The Not-So-Sweet Ride
The Beyoncé Hopeful
The Fake Bank Account
The "Perfect" Stadium Seats
People are seriously dedicated to the "Bow Wow Challenge," and I thank them for taking time out of their day to improve mine.