The Cast Of '13 Reasons Why' Looked Great At The 2017 MTV Movie Awards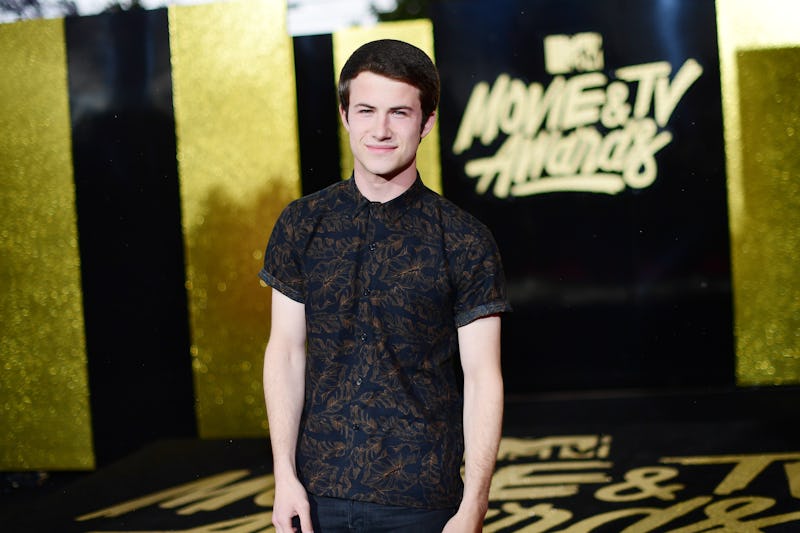 Matt Winkelmeyer/Getty Images Entertainment/Getty Images
MTV red carpets are always full of fans' favorite celebrities from the biggest movies and series of the past year. However, the 13 Reasons Why cast at the 2017 Movie & TV Awards looked super stylish. From Dylan Minnette to Alisha Boe, some of fans' favorites from the controversial and popular Netflix series were on the red carpet, and they all looked crazy good. For fans of the show, though, this doesn't come as a shock since they always look perfect when walking carpets together.
While 13 Reason Why has caused controversy for its portrayal of suicide, the dynamic discussion around the show has created much needed conversations about how mental health and self-harm are portrayed in films and television. While not every expert agrees on how the subject matter was represented, the controversy hasn't caused the popularity of the show to subside. In fact, on Sunday — in tandem with MTV Movie & TV Awards — Season 2 of 13 Reason Why was announced.
Clearly, despite not falling into this crop of nominations, the show has a lot to celebrate tonight as they attend the MTV Movie & TV Awards. Based on the popularity of the show, next year this very well could be them. Until then, though, fans can bask in how great the cast members look.
Dylan Minnette
Minnette kept thing super chill in this short sleeve button up and jeans. It was very Clay Jensen on him.
2. Alisha Boe
Boe may not have made an official red carpet appearance, but her hair and makeup were fire. Judging from the top of her golden ensemble, this outfit is going to everything when it's seen in its full glory.
3. Katherine Langford
Langford AKA Hannah Baker looked gorgeous as she walked the carpet is a gorgeous red frock.
4. Christian Navarro
Navarro's graphic button up under his graphic is so cool.
5. Brandon Flynn
Could Brandon Flynn's jacket be an homage to his character's letterman?
6. Tommy Dorfman
Nothing could ever be better than Tommy Dorfman's boots.
7. Justin Prentice
When a leather jacket calls, you wear it.
8. Miles Heizer
Heizer is giving fans some serious '60s realness.
9. Ross Butler
Ross was definitely twinning with co-star Justin Prentice.
10. Devin Druid
Druid looked ultra cool in all black.
Basically, the 13 Reasons Why cast could do no wrong on the carpet.