The Celebs Attending The Women's March In D.C.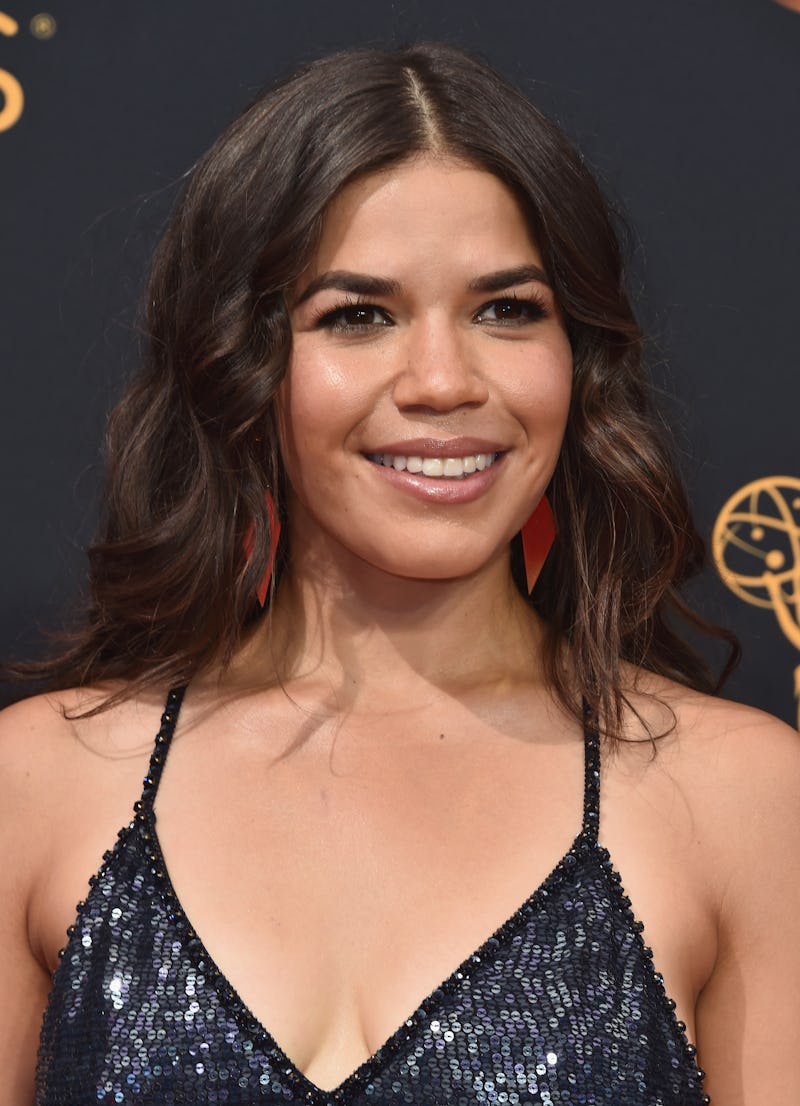 Alberto E. Rodriguez/Getty Images Entertainment/Getty Images
With a sobering presidential inauguration looming around the corner, there are tiny glimmers of hope that are shining through to lift our spirits. The 2017 Women's March on Washington on Jan. 21 serves to offer a place of support and solace for women of every background who have felt unheard or pushed aside, especially during this last election cycle. The march committee has released the list of celebrity women attending the Women's March, and they are all ladies who have been fighting the good fight and using their platform to spread awareness for equal rights for all.
On Jan 5, march leader Bob Bland told BuzzFeed News that America Ferrera would chair an Artists' Committee that would bring together other artists and entertainers to bring more light to the issues at hand.
Entertainment Weekly reported that a growing list of big names in Hollywood would be joining Ferrera, including Zendaya, Amy Schumer, Katy Perry, Scarlett Johansson, Cher, Uzo Aduba, Cristela Alonzo, Patricia Arquette, Danielle Brooks, Diane Guerrero, Debra Messing, Frances McDormand, Julianne Moore, Hari Nef, Yara Shahidi, Olivia Wilde, Constance Wu, and many more.
In a statement to EW, Ferrera shared,
"Since the election, so many fear that their voices will go unheard. As artists, women, and most importantly dedicated Americans, it is critical that we stand together in solidarity for the protection, dignity, and rights of our communities. Immigrant rights, worker rights, reproductive rights, LGBTQIA rights, racial justice and environmental rights are not special interests, they affect us all and should be every American's concern."
As noted by BuzzFeed News, Ferrera is a stellar pick for chair leader as she's been widely involved in politics over the past year. Ferrera spoke at the 2016 Democratic National Convention and attended political rallies for Voto Latino, an organization for which she is the Artist Collation co-chair.
Another celebrity who has been prominent in the political landscape during the election is Katy Perry, who rallied long and hard for Hillary Clinton's campaign and has been very vocal about her support for social issues since then:
Last summer, Orange Is The New Black star Uzo Aduba took part in a video campaign for Hillary Clinton, which spoke about the need of more women in public office. The video, called #ThisIsWhatMyRevolutionLooksLike, was released on the first day of the Democratic National Convention and Aduba said in the campaign, "Women made up 53 percent of all voters in the last election... And yet we only make up 19.4 percent of our Congress? What the f*ck?"
While, yes, these women are all famous and well-known, they are still simply women who wish to be represented and protected along with everyone else and it's wonderful to see so many women in Hollywood speaking up and acting on it.