This Charles Manson Documentary Trailer Features Some Of His Haunting Final Words
If you care to know how Charles Manson, who died at the age of 83, wanted to be remembered, you just have to watch his final interview. The new documentary, Charles Manson: The Final Words, premiering Dec. 3 on Reelz, features phone calls with the infamous cult leader in which he talks about his views on his legacy. As you might imagine just based on what you know about him, it's pretty chilling.
"I'm the most famous human being not only that is alive but the most famous human being that has ever lived," Manson, who spent nearly four decades in prison for murder, says in the trailer for The Final Words, which TMZ shared on Tuesday. "And I'm not even dead yet." The interviews depicted in the documentary took place via phone in the year before Manson's passing, but death was clearly on his mind. "What do you think is gonna happen when I die?" he asked his interviewer, implying that he would only get more famous.
As The Daily Mail points out, though, Manson's time in solitary confinement for the infamous 1969 Manson murders — which left nine people dead including Sharon Tate, the wife of director Roman Polanski — allowed him to think about his life, but it didn't lead to any real remorse. Manson is not repenting in this documentary, which is narrated by Rob Zombie. Instead, he's giving people something to talk about after he's gone.
"I've been deep in thought in solitary confinement for more than 40 years thinking, 'what the hell does all this mean, who does that fit, where does that work?'" Manson says. "And the stuff that I've come up with man it's just unbelievable." If you need additional proof that his last interview doesn't include an apology, look no further than his final words in the trailer: "You are for you. I am for me. I'm for Charlie."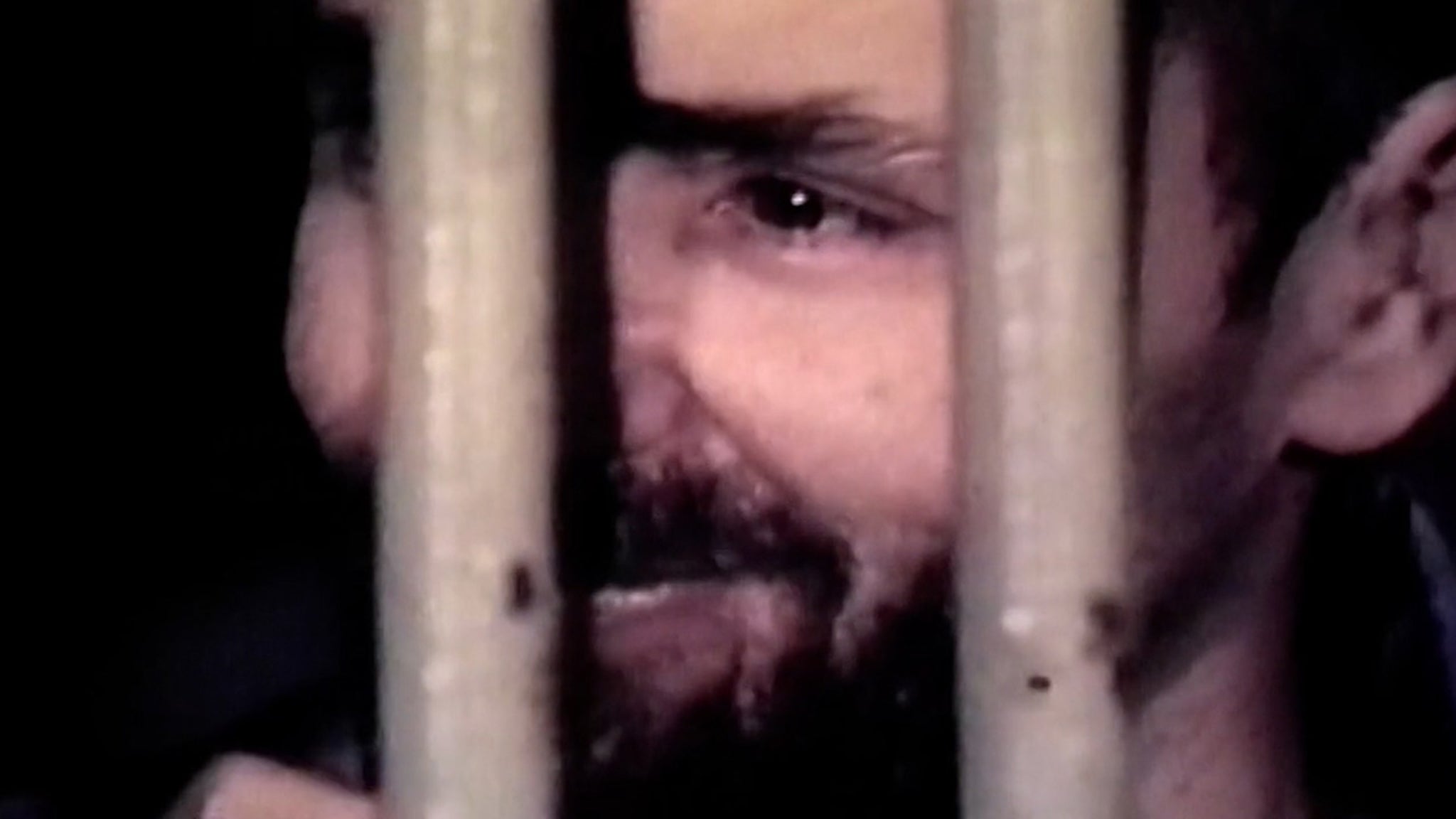 In 1971, Manson was convicted on seven counts of first degree murder and one count of conspiracy to commit a murder. Manson didn't commit the murders personally, but directed his young followers, known as the "Manson family," to carry them out. In the documentary, Manson says, "I never ordered nobody to do anything." However, he was described by former Manson family member Dianne Lake as being a skilled manipulator who preyed on people's weaknesses, especially young women. His own weakness, though, was fame.
Manson wanted to be a celebrity and originally tried to become a rock star help from the Beach Boys' Dennis Wilson. When that didn't work, Manson became fixated on a race war. He believed that his cult would survive the war between white and black people, and he would then lead the world. How did he know this? Manson said that Beatles lyrics spoke to him, which is why the words "Helter Skelter," the name of a Paul McCartney song, appeared at the crime scene.
It's true that the murders in 1969 made Manson infamous. He became a pop culture icon that has been the subject of podcasts like You Must Remember This, which delves into "Charles Manson's Hollywood." He's been a character on South Park and was one of the killers name-checked on the Netflix series Mindhunter, which takes a closer look at the serial killer psyche. Manson will also be the subject of Quentin Tarantino's next movie.
In Charles Manson: The Final Words, he seems delighted to think about his enduring pop culture legacy, but, after his death, there were those on Twitter who used his death to remember the victims. As one user explained, "they are the ones who should be remembered and mourned on the occasion of Charles Manson's death."
It's unlikely Manson will be forgotten anytime soon, but there is a chance that, in death, his celebrity will dissipate.