The 'Charmed' Reboot Is Delayed, But Don't Worry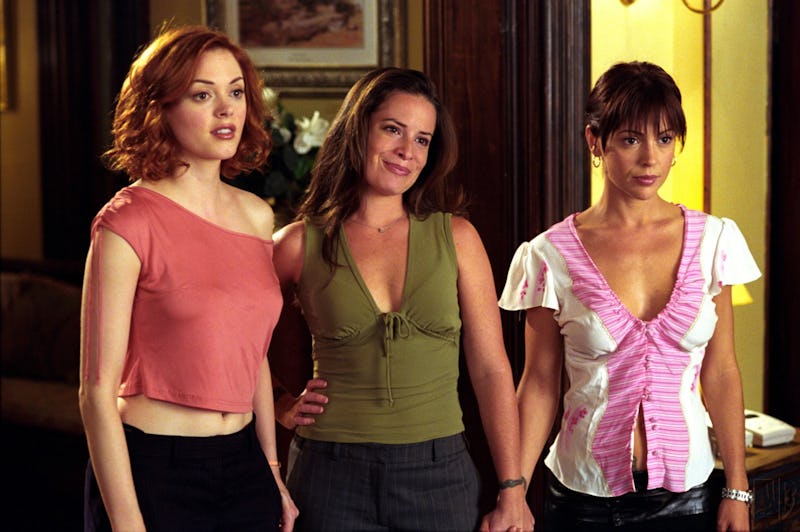 Warner Bros. Television
When it was announced back in January that a Charmed reboot was on the way from The CW, the world rejoiced. Despite news that the original cast would not be appearing in the series, the team attached seemed like a dream. With Jane the Virgin's Jennie Snyder Urman on board as showrunner, along with its writers Jessica O'Toole and Amy Rardin, the reboot about three sisters who just happen to be witches was off to a great start. However, according to The Hollywood Reporter, the Charmed reboot has been delayed, meaning that we won't be seeing it quite as soon as we initially expected. But could this actually be a good thing for the show?
Rebooting a show as beloved as Charmed can be dangerous territory. While it's tempting to rush out a series, news that the Charmed reboot has been delayed is great for a simple reason. It means that The CW is taking the new version of Charmed extremely seriously, and isn't going to settle for anything less than perfection. According to The Hollywood Reporter's sources, "the Charmed draft didn't come in the way the network had hoped." While fans of the original series might be disappointed that the new roster of witches won't be appearing on TV just yet, it's heartening to know that The CW has high standards when it comes to reimagining a cult classic.
One of the main reasons that Charmed won't be developed in time for fall, is that its showrunner, Urman, is currently busy on Season 3 of Jane The Virgin.
According to The Hollywood Reporter, the delay in starting production on the Charmed reboot, and finalizing the pilot script, means that "Urman will take on a larger role in retooling Charmed for next season." The CW obviously thinks that Urman is the right person for the job, and they want her to be able to give the reboot the proper attention it deserves. And, let's be serious, if there's going to be a Charmed reboot, it better be as close to perfect as possible.
Charmed originally ran from 1998 to 2006, so The CW's reboot has a lot to live up to. The reimagining is due to be set in 1976, which hopefully guarantees lots of witches wearing flairs, and the coolest retro soundtrack. It will definitely be worth the wait.