The Chelsea Handler & Tomi Lahren Debate Sparks Backlash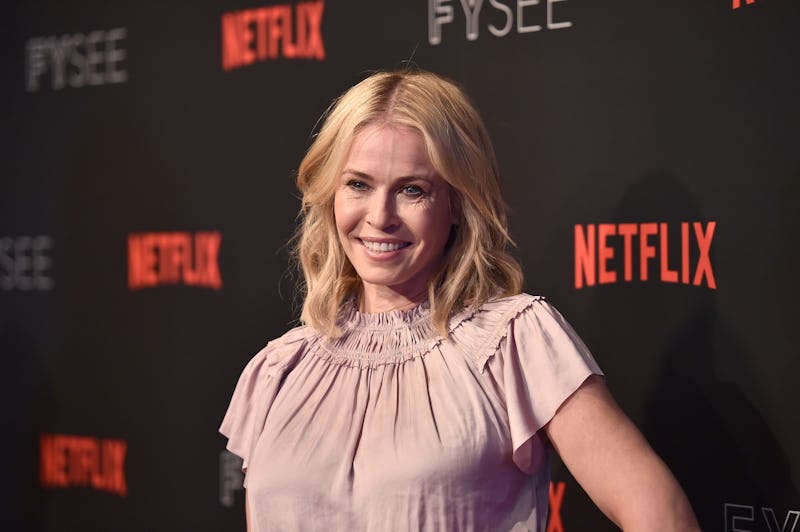 Alberto E. Rodriguez/Getty Images Entertainment/Getty Images
Just one day after the late July event was announced, the Chelsea Handler and Tomi Lahren debate has already sparked backlash from those who oppose further elevating the conservative TV host's profile. The debate is scheduled to take place at Politicon in Pasadena, California. Politicon is well-known for hosting pundits, comedians, politicians, and other figures from all over the political spectrum. Debates are carried out between opposing political and public figures, and films and podcasts are also aired for attendees. While fans of both public figures are excited for the debate, the Handler and Lahren debate has sparked backlash as well.
Observers of the yet-to-happen Handler and Lahren debate seem to be wary of one particular issue: the potential attention and spotlight that right-wing Lahren could receive through such a publicized debate with Handler, whose media fanbase amounts to millions upon millions of people.
Lahren is known for her controversial remarks. To name one example: In a heated exchange with Daily Show's Trevor Noah, Noah reminded Lahren of how she described the Black Lives Matter movement as "the new KKK." Noah patiently explained to Lahren how her remarks were "incendiary" and factually inaccurate as the actual "KKK is still around."
According to TheWrap, the format of the debate will be similar to Handler's very own Netflix show, Chelsea. The idea, according to TheWrap, is for Handler to "interject her signature wit and opinions into the conversation" with Lahren.
One Twitter user used Spider-Man images to highlight their problem with debate and pointed to how the debate would ultimately lack meaning.
Others aware of the Handler and Lahren debate were more straightforward about their gripe. One Twitter user described the debate as "the tenth circle of Hell [that] Dante forgot to include."
Some observers also felt a lack of representation in both voices and went ahead to choose themselves over either debater.
Public debates are vital. A formal exchange of perspectives between opposing sides held in the plain and open view of a public audience is important for any democratic society. Such a discussion helps in decision-making processes, diversifying points of view, and opening the audience up to the concept and vitality of thoughtful disagreement. Most critically, however, public political debates help societies in deciding how they wish to be governed. So, a debate — in theory — seems to be a good thing. But in spite of all the pragmatic things that can come out of a poignant debate, there is always some kind of fear of amplifying certain unethical and potentially dangerous opinions on a mass platform.
Ultimately, the issue of amplifying Lahren's voice on a much more powerful platform than her own is what seems to be making online users uneasy. Although the debate is not taking place on social media, the problem appears to be with the kind of clout Lahren could receive from social media publicizing the exchange. With over 7 million followers on her Twitter, Handler has the media power to give Lahren — whose fan-base on Twitter is presently much smaller — an incredible amount of attention.