This New Bill Would Protect Female Prisoners In A Necessary Way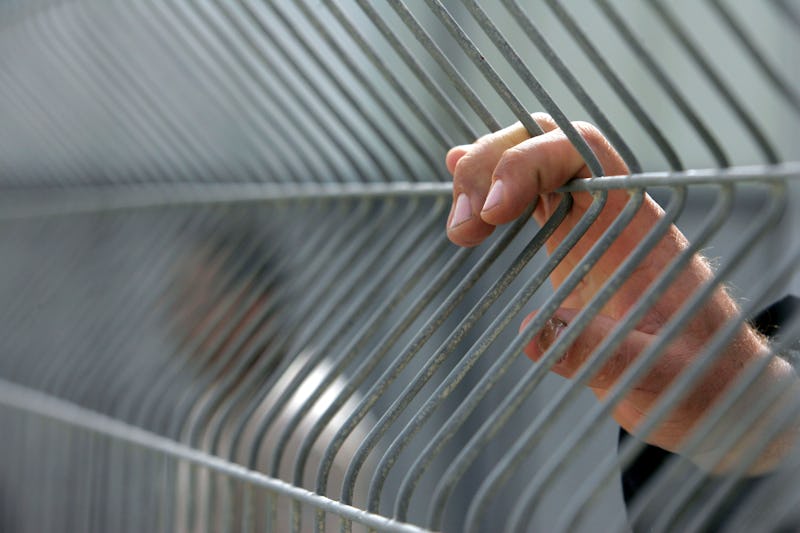 David Silverman/Getty Images News/Getty Images
Orange is the New Black may seem like an extreme portrait of the nation's prisons, but former prisoners have noted that it nails some aspects of being a woman in prison. Now, a new bill introduced by Sens. Cory Booker and Elizabeth Warren and co-sponsored by Sens. Kamala Harris and Dick Durbin could change that — at least in federal prisons. The Dignity for Incarcerated Women Bill would protect menstruating prisoners, pregnant prisoners, and dramatically enhance visitation rights to mothers behind bars, The Huffington Post first reported.
The bill, which was introduced Tuesday, would ensure basic human rights, some of which you might (wrongly assume female prisoners already have. Among the advances would be providing prisoners with free tampons and sanitary pads, a ban on shackling pregnant women or putting them in solitary, and guaranteeing that trauma victims are provided with treatment.
For the majority of incarcerated women who are already mothers, the law would require the Federal Bureau of Prisons consider their family ties when placing inmates who are mothers. Once inside, it would allow them increased visits with their children, allow for physical contact during said visits, and give them the right to call family members for free, even requiring that prisons install free facilities for videoconferencing. Prisons would also have to offer programming including parenting classes.
These issues of parenting from prison and menstrual hygiene are tied together when you consider that everything must be paid for. Sen. Warren explained to Rolling Stone the impossible situation that the current system puts women in. "The notion that a woman should have to take the tiny little bit of resources she has on her commissary card, and choose between sanitary products and the cost of a phone call home to wish her children goodnight, is just wrong," Warren told the magazine.
Booker told The Huffington Post the importance of this change. That it's not just for the affected inmates and their children, but society as a whole:
It is in the societal interest to support families when members of those families are incarcerated. We do unnecessarily harsh things that are not necessary for public safety, but really punish women and punish their families as a whole.
The number of women inmates affected has grown immensely since the 1980s, some 700 percent according to the Sentencing Project. In 1980 there were just 26,378 women in prison compared to 215,332 in 2014. Quartz reported that 25 states have a higher incarceration rate of women than any country in the world; the country as a whole is only surpassed by Thailand.
The one unfortunate caveat of the bill is that it only covers federal prisons, meaning that only some 12,695 women are covered. The rest, more than 200,000 are being held in state and local facilities, many of which don't have similar such protections. The New York City city council recently voted unanimously to provide sanitary pads to women inmates free of charge.
The federal bill is an important step in changing the status quo on this issue and must be passed quickly through Congress. More states and cities should follow in this common decency direction.