Meet The Women Looking For Their 'Shot At Love' With Vinny & Pauly D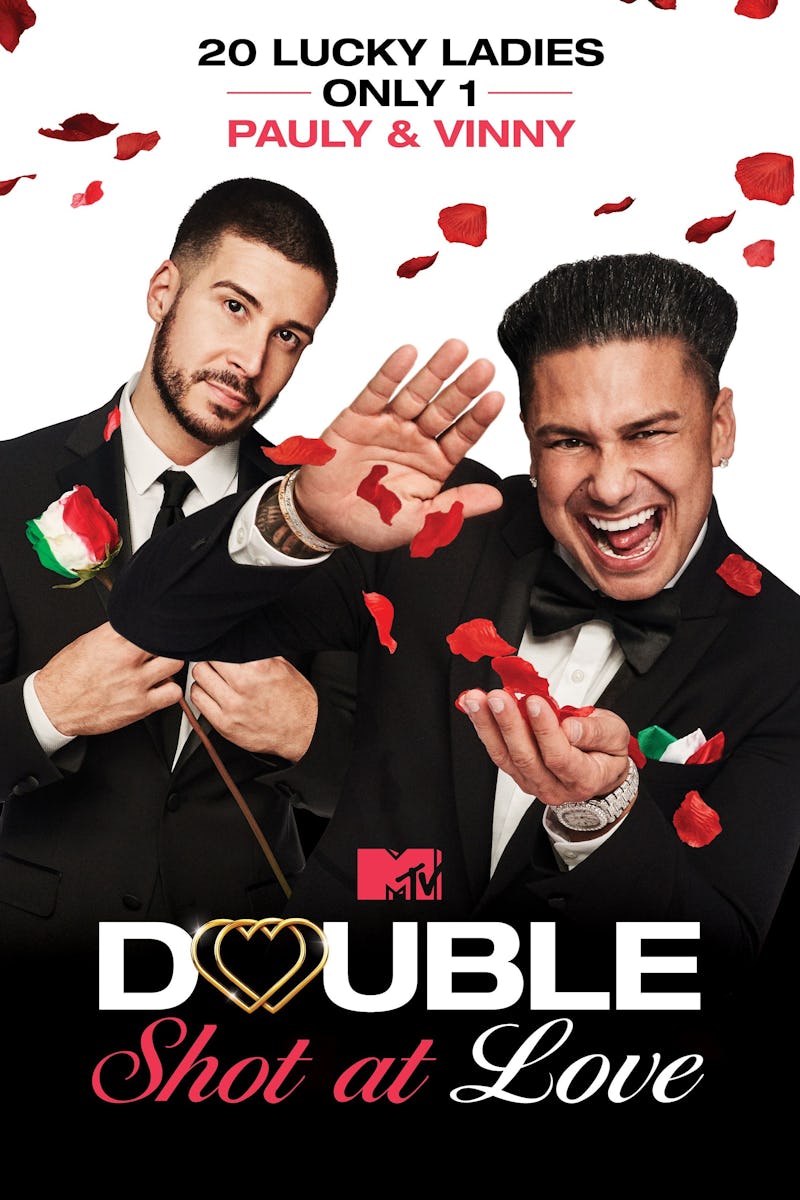 MTV
Just when you thought the Jersey Shore spinoffs were behind you, MTV has upped the ante: a Jersey Shore spinoff that also spoofs The Bachelor. On MTV's Double Shot at Love, 20 contestants will vie for the hearts of Jersey Shore stars Vinny and Pauly D. The show is also a continuation of the network's Shot at Love franchise, which previously starred Tila Tequila (2007) and twins Rikki and Vikki Mongeon (2008). So basically, it's the amalgam of every reality TV fan's dreams.
The Double Shot at Love trailer pretty explicitly riffs on The Bachelor format with a romantic narration and sweeping views of a grandiose mansion. The inserted graphics even use similar fonts that fans are used to seeing from The Bachelor; it's that detailed. But of course, it wouldn't be a Jersey Shore spinoff without a guido twist. Instead of red roses, Italian-themed red, green, and white flower petals fill the screen, and the guys don sleeveless tuxedos. "The ultimate bromance is back," the trailer's narrator says. "And they're ready to double down at finding love."
According to the show's official description, 20 women are gathered under one roof for a shot at winning over either of the guys. Pauly and Vinny "decide which women stay and go, but to level the playing field, the ladies get to pick which man they want to date." Below, meet the women competing for their shot at love.