Snag e.l.f. Cosmetics' Limited Edition Vault While You Still Can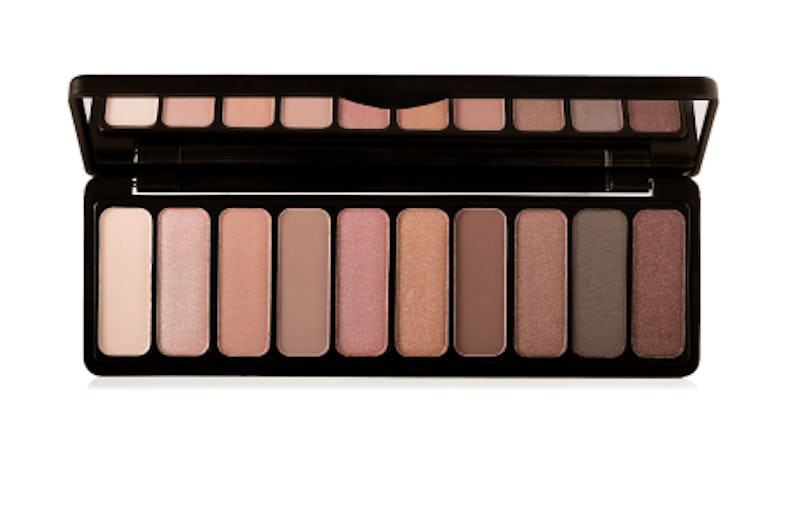 Courtesy e.l.f. Cosmetics
Buying in bulk is the way to go — especially when you're shopping for must-have beauty items. So, when brands release vaults that contain multiple products just waiting to be scooped up in one easy purchase, you've got to add them to your cart. e.l.f. Cosmetics' limited edition vault is a great deal, but it's only around for a limited time. Well, what are you waiting for? It's time you start shopping!
According to the brand's Twitter account, this vault is only available for one day. So, when I say this is super limited edition, I mean it! It's also the biggest vault to come from the brand, and it's available for just $45. When you shop within the next 24 hours, you'll receive four eye shadow palettes, two lipsticks and three matte lip pencils, all with one easy press of the "add to cart" button. Sound like a good deal? You betcha!
The palettes offer a range of shimmering and matte powders that will be your go-tos all season long. You'll be able to create everything from the perfect dramatic smokey eye to bronzed lids that fit your summertime vibes. Then, top your look off with one of the berry colored lippies you'll have to choose from, and your beauty routine will be complete.
It just doesn't get better than this.
Ultimate Eyes & Lips Vault, $45, e.l.f. Cosmetics
There's a wide range of looks you can create with this many goods, so your makeup bag will definitely benefit from these items.
This really is the gift that keeps on giving, too. Not only do you get all of those products for just $45, you also get one $5 coupon card to put towards your next purchase.
One of the four palettes you'll receive in the bundle is the Mad For Matte Palette. It's full of matte neutral colors that will help you create a bunch of different eye looks. In this video, you'll see how three very unique eye moments are created, all with this one shadow range.
This vault is obviously a great buy, but the amazing options don't stop here. The brand is full of affordable, quality beauty items, so even if you miss out on this limited time offer, you shouldn't skip shopping from e.l.f. cosmetics!
Rose Gold Eye Shadow Palette, $10, E.l.f. Cosmetics
If you happen to fall in love with one of the products from the vault, you can purchase these items individually, also.
It doesn't really matter how you get this beauty in your personal collection, so long as you do!