This Is The Beauty Tool You Didn't Know You Wanted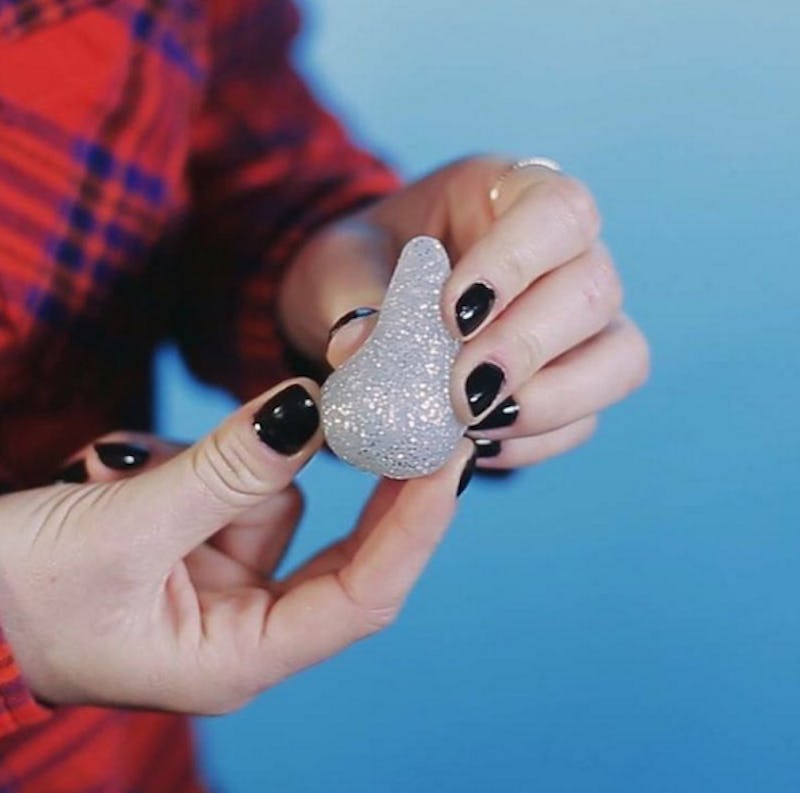 evieblender/Instagram
The Silisponge has been blowing up the Internet, and it may just have you thinking about swapping your usual brush or sponge and opting for the silicone way of blending makeup. It claims to avoid product and oil absorption, making for a process that's supposedly much better for your skin. But, if you yet haven't been convinced to give silicone application a try, this new tool might change your mind. The Evie Blender is a silicone beauty sponge that combines the benefits of the material with the blending power of more traditional tools, and you're going to want to get in on this action, ASAP.
This makeup tool almost sounds too good to be true! Not only does this utensil claim to evenly spread product across your face, but it will also supposedly give you the same flawless finish that your blending sponge always delivers. Unlike other silicone-based applicators, this one has a textured surface which will help you blend and get an "airbrushed" finish, all while maintaining it's easy to clean nature (it is still made of silicone, after all).
According to HelloGiggles, this magical creation is still in its Kickstarter phase, but you can go ahead and pre-order the item while simultaneously helping this brand meet its $28,000 goal. For just $28, this can have a new and improved way of applying your foundation and more. So, what are you waiting for, exactly?
It's got a similar shape and texture to a lot of existing beauty sponges, but is made entirely out of hypoallergenic silicone. The pointed shape will ensure you've got every crevice covered.
Some folks thought the Silisponge was great at spreading product, but still thought a sponge might be necessary for the finishing touches.
If that's the case for you, Evie Blender might be worth checking out.
Pre-order this baby by visiting the Evie Blender Kickstarer page now to majorly upgrade your routine in 2017!