Bustle's Engineers On Getting The Job Done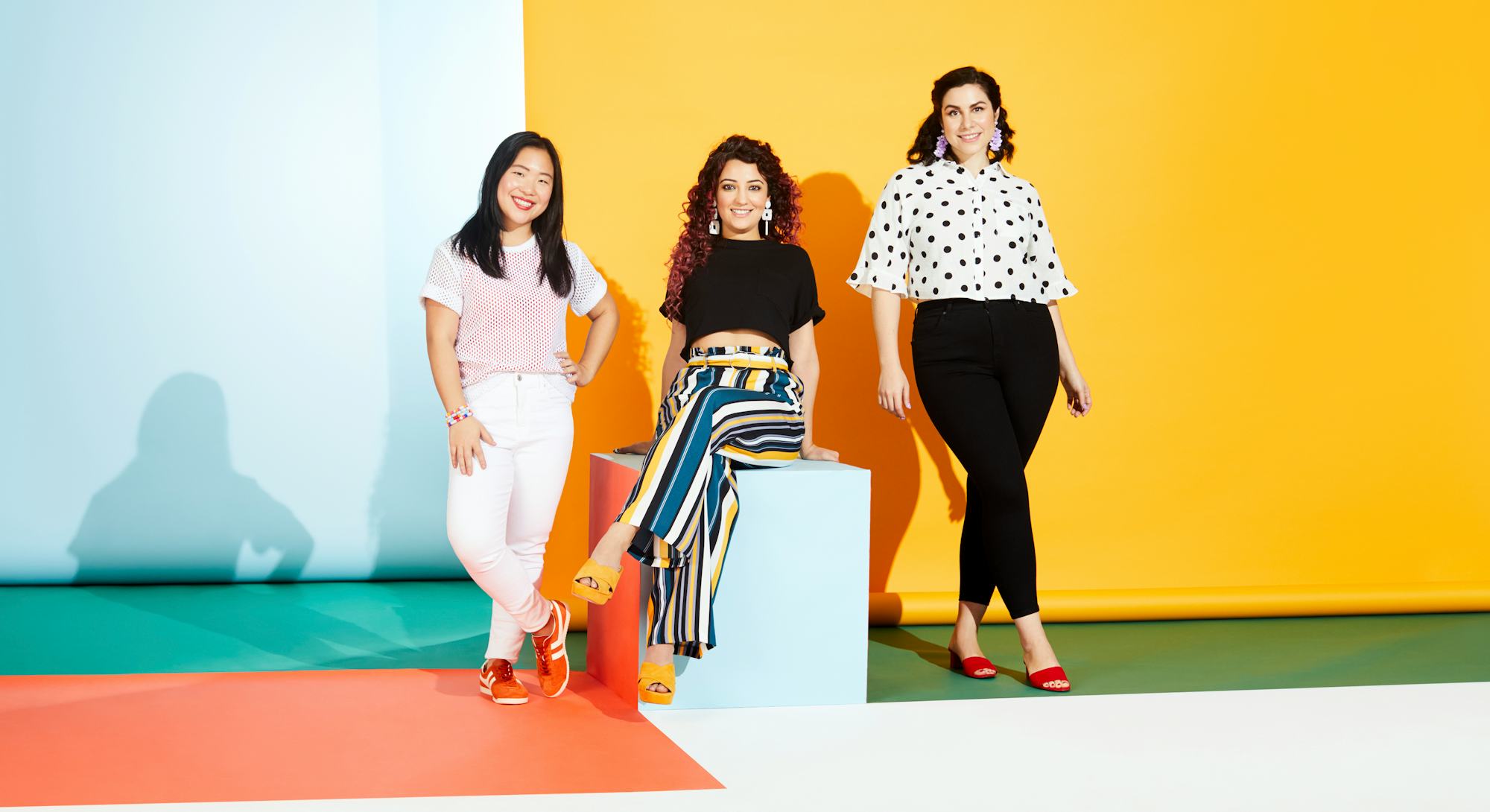 Joshua Pestka
Speaking from personal experience, Bustle is a unique and exciting work environment. The employees are empowered to be themselves, to actualize creative ideas they believe in, and to form strong bonds with their team. Not to mention, the staff is made up predominantly of badass, strong, brilliant women who you can't help but want to be friends with. Our uber-talented team of engineers is no exception. They're creative, cool, and they seriously get the job done.
For anyone who's ever visited Bustle's website, these are just some of the folks that you have to thank for keeping our digital interface up and running. From redesigns, to developing innovative new products, and more, these women run things with their sick coding skills. Sure, the digital engineering world at large may be thought of as a boys' club. But the female engineers of Bustle break the mould on what you might think an engineer looks like. Not to mention, they're chipping away at the coded glass ceiling with every sick new product they develop.
Wanna get to know them a little better? Of course you do! Three Bustle engineers took a well deserved break from the office and spent a day with us at the studio breaking it down, dancing like fools, and letting us into their world — what their daily lives look like, what it's like to work at Bustle, and what it's like to be a woman in the world of STEM.
Zahra Jabini
Zahra wears a top by Topshop, pants by ASOS, earrings by Baublebar, shoes by Sam Edelman
What was your college major?
I got my Bachelor's in Architecture and Master's in Civil Engineering.
What made you want to be an engineer?
I just wanted to build things, create experiences, and give my creative voice an outlet. Architecture did that for a little while. Ultimately the response period from design to reality was extremely long and just wasn't making me happy anymore. Creating for the web allowed me to get that same high without having to wait as long.
What's your ideal workspace?
I love, love, love being surrounded by my teammates. Other people give me energy and keep me motivated. Music is a must! I decorate my office a little bit but like to keep it simple.
What's the Bustle engineering culture like?
Imagine waking up every morning and being genuinely excited to see your coworkers and to build badass things with them. That's life at Bustle. Everyone is so smart, supportive, and chill. Every day is an opportunity to learn, grow, teach, and have a lot of fun doing it all.
What challenges and rewards have you experienced as a woman in a male-dominated field like engineering?
I've been very lucky in my career because I've always been on teams that have never made me feel less than. I've always been able to bring my unique perspective into every project and have it be respected.
Una Kravets
Una wears a top and pants by Topshop, earrings by Baublebar, shoes by Aquatalia
What was your college major?
I majored in Graphic Design with a focus on Digital Media, and minored in Computer Science.
What made you want to be an engineer?
I've been building websites since I was a kid. I loved the fact that you could type something into an editor and see an immediate visual response. With a few lines of code, I was able to build cartoon doll games and create interactive web portfolios.
By the time I went into college, I pretty much knew I wanted to be a digital designer, and attended a lot of community events. At one of these events, I remember a local agency giving a talk about how they built an experimental website and broke the web browser, then worked with developers to fix the bugs. That was the first time I had ever heard the term "front-end engineering," and everything just fit into place for me. There was a name for this! The perfect blend of logic and visual design.
I did a few front-end engineering internships in college, spent my weekends at hackathons, became president of my university's design club, and ran computer science study groups. I loved the community that surrounded web design and development, and started my first community meetup group my senior year of college. Since then, I started speaking at other meetups, then conferences, writing blog posts, doing collaborative projects, hosting a podcast, and continuing to build communities in the various cities I lived in.
What's your ideal workspace? Do you like to have music playing? Do you decorate?
I travel a lot, and have worked as a remote engineer in the past, so I'm used to working in a variety of spaces. The most important things are having solid wifi and a comfortable chair. It's also key to have your laptop positioned correctly (I would travel with a laptop stand and an external mouse/keyboard). Now that I have a stable space again, I decorate with small tokens, mostly from people in the web community.
What's the Bustle engineering culture like?
Bustle is unlike any other place I've worked. It's a really solid team where everyone is super supportive and proud of each other. The team is small, so everyone knows each other's strengths, and we push out a *lot* of work for a group of our size. We're also working with a very modern stack, which is such a joy, and I'm constantly learning and experimenting.
What challenges and rewards have you experienced as a woman in a male-dominated field like engineering?
Unfortunately, lot of women in tech (myself included) have stories of working in difficult environments, or being talked over and ignored. What's exciting now is that these stories are really starting to make an impact, and more people are becoming aware and demanding change. Organizations supporting women and minorities in tech are becoming more prevalent, as are diversity scholarships for conferences and education. Women in tech need to keep supporting each other, and carving our rightful place in this industry.
Jane Kim
Jane wears a top by Sandro, pants by Topshop, sneakers by Gola, bracelet by Baublebar
What was your college major?
Computer science!
What made you want to be an engineer?
I actually took my first programming class at a summer camp when I was pretty young. I coded little things like blogs but never realized coding translated to a career until second semester sophomore year.
What's your ideal workspace?
I need background music, specifically anything with a beat and that I can sing along to. My current workspace involves a standing desk and keyboard tray which saves my arms and back (yay ergonomics!). I have a humidifer that lights up and has a good essential oil situation. Shoutout to my podmate Zahra, who tolerates all my pop music on repeat!
What's the Bustle engineering culture like?
It's the best! Very collaborative and supportive. We like to have fun and get things done.
What challenges and rewards have you experienced as a woman in a male-dominated field like engineering?
Being in New York lets you create a network and support system that helps you overcome sexist obstacles from microaggressions to flat out discrimination. We all swap information and support each other. We talk about plenty of useful stuff, like past work environments, which companies may not be so friendly, and how to negotiate pay. Just in general, knowing there are others who have similar experiences is incredibly validating and necessary.
Credits: Photographer, Joshua Pestka; Set Designer, Espen Gjertzen Oydvin; Hair Stylist, Marcos Diaz; Makeup Artist, Amanda Wilson; Wardrobe Stylist, Allison Koehler; Art Director, Molly Kugelmann; Branded Editor; Arielle Dachille; Project Manager, Kat Fry.
This article was originally published on