The First KKW Beauty Product Is An Obvious Choice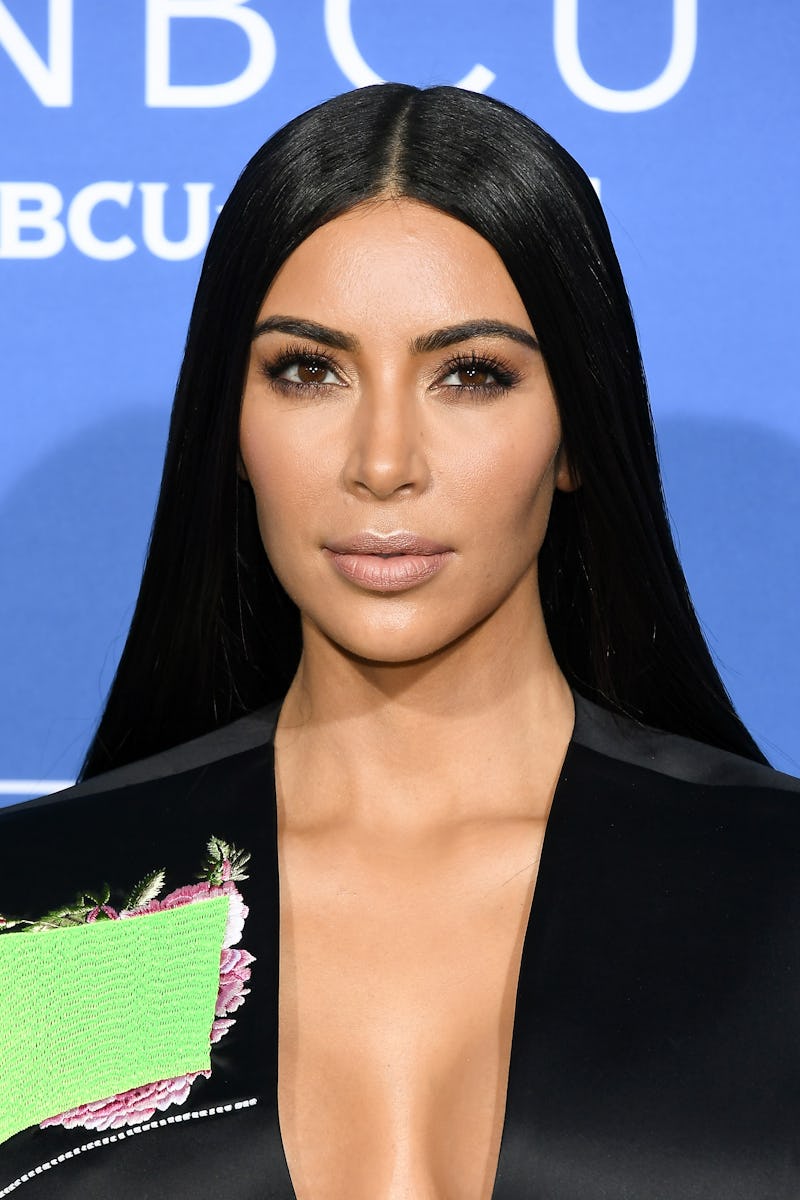 Dia Dipasupil/Getty Images Entertainment/Getty Images
The announcement that Kim Kardashian was launching a beauty brand came as a shock to me. With her sister, Kylie Jenner, already so successful in the beauty realm, I wasn't expecting Kardashian to follow in her footsteps. But, the more Kardashian/Jenner sisters in the beauty game, the better. The first KKW Beauty Product is a cream contour kit, and that news, on the other hand, is not shocking at all.
Of course Kardashian, who's notorious for starting the contouring beauty craze, would launch a contour kit right off the bat. This seems like a no-brainer, honestly. She took to Snapchat to announce the first product saying, "We're launching first with a contour product. It's a collection of cream contours, so get ready to be contoured." The kit drops on June 21, which means there's not much longer to wait! UPDATE: According to Kardashian's Instagram, the upcoming product will be called the Creme Contour & Highlight Kit.
Fans couldn't be more excited to get their hands on Kardashian's first-ever solo beauty product. She and Jenner created an incredible kit of nude lippies together for Kylie Cosmetics, but this time, she's branching out on her own. And she's starting with what she does best — contouring. Smart move! Soon, you'll finally have the products to nail the ultimate Kim K beauty look. And who better to bring it to you than Kim K herself?
This will surely help you master your sculpting skills.
Contour like you've never seen before is on its way. June 21 can't get here soon enough!
Kardashian's worked with makeup artist Mario Dedivanovic to perfect her flawless face vibe.
And Dedivanovic's even launched shades inspired by Kardashian.
She first dabbled in creating products for Kylie Cosmetics, but now she's ready to do her own thing.
Clearly, fans couldn't be more excited about it.
Now, this definitely isn't the only cream contour palette on the market, but fans have a feeling Kim K's going to create one like no other.
Are you ready for what Kim K has in store? KKW Beauty is bound to be amazing.
If you want to get in on the buying action, you better be online the second the first-ever Kardashian-created contour palette becomes available to shop!