Alicia Vikander Is Already The Best Lara Croft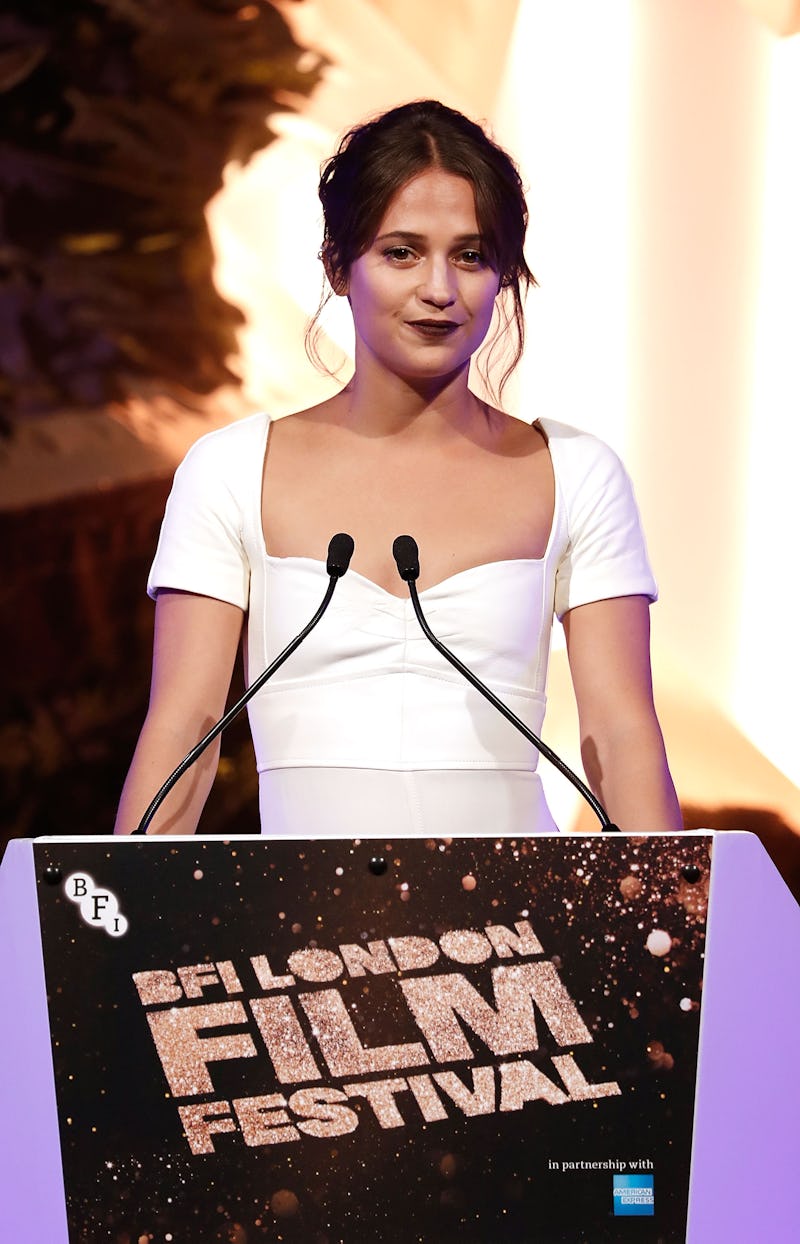 John Phillips/Getty Images Entertainment/Getty Images
Nothing says "Monday magic" quite like the release of the first batch of badass set photos of Alicia Vikander as Lara Croft. Vikander is the next actor to take the mantle of Tomb Raider, after the original tomb raiding master, Angelina Jolie. Vikander's move into the universe of Lara Croft is an unusual and exciting new venture for her. While she has been in her fair share of action and adventure films — including The Seventh Son, The Man From U.N.C.L.E., and Jason Bourne — Vikander's lead role in Tomb Raider will be one of the rare occasions where fans get to see Vikander actually be a part of the action, rather than a bystander, and these first pictures prove it in spades.
Filming for Tomb Raider is already underway in Cape Town, South Africa. The first photos from the set show some very interesting adjustments to the image of Lara Croft that fans have grown accustomed to over the years. For example, rather than Lara Croft being a busty, barely-clad action hero, it looks like Vikander's version will allow her to wear pants and, yes, thankfully not have to worry about ridiculous cleavage getting in the way of saving the day.
So while Vikander will portray a more physically realistic version of Lara Croft, the set photos also show that she's doing some seriously athletic stunt work in Tomb Raider. Hanging from steel pipes, running, crawling, and it looks like she might even be doing some fighting on the one beam. I mean, this looks ridiculously intense.
Fans have yet to see what Vikander's Tomb Raider co-stars — Dominic West, Daniel Wu, and Walton Goggins — look like, but that's small potatoes for the moment. Right now, all that matters is that Vikander looks like she is going to be kicking serious butt and she's going to look (realistically) amazing doing it.