The First Pics Of Lauren Conrad's Baby Are Adorable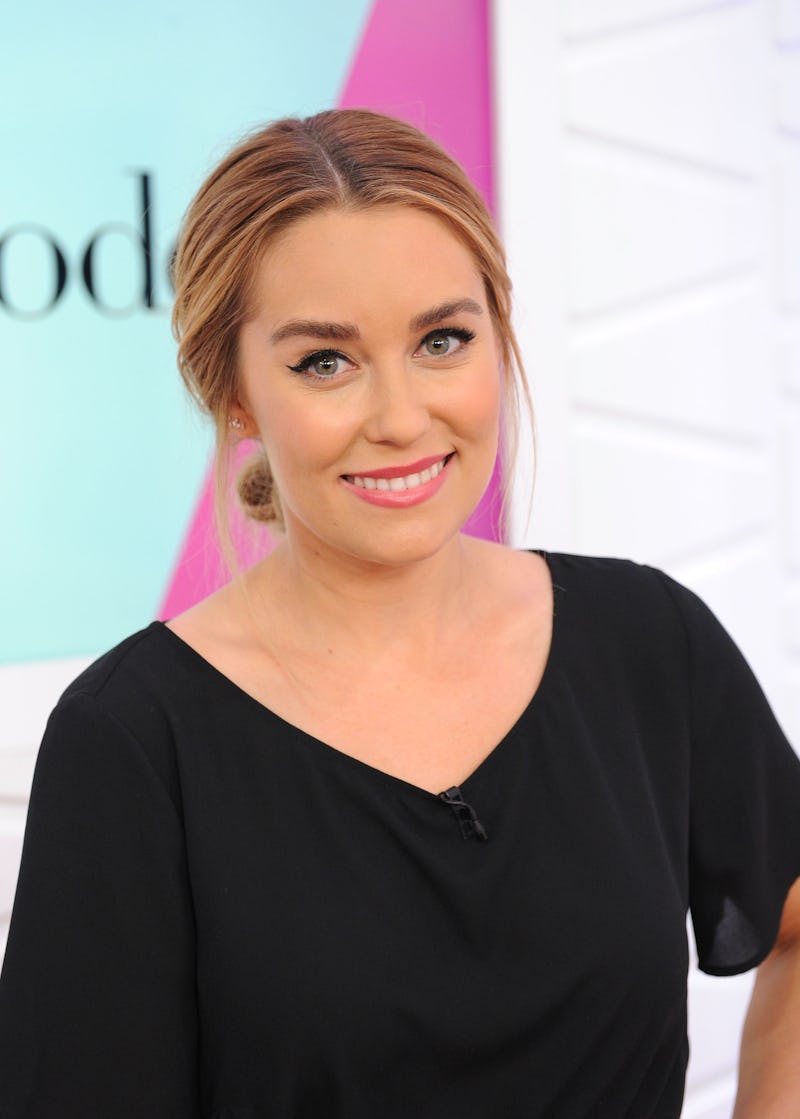 Craig Barritt/Getty Images Entertainment/Getty Images
It's baby season for the former cast of The Hills. On Monday, Whitney Port announced the birth of her first child, Sonny, and Heidi Montag and Spencer Pratt are also expecting. Now, Lauren Conrad is the latest star with baby updates. On Tuesday, Conrad shared the first photos of her baby, Liam, in an exclusive with People magazine, and she opened up about early motherhood, as well. Conrad and her husband, William Tell, welcomed their first child on July 5, but had yet to talk about life with their new baby publicly. This interview is the first time Conrad has spoken out about motherhood or shared pics of her son for fans to see.
Conrad's baby is named after his father; his full name is William James, or Liam for short. In the her interview with People, Conrad described the anticipation of the days leading up to giving birth. "Before the delivery, I felt like I was getting ready for a blind date," Conrad said. "I just remember thinking he was so cute — and I was surprised by how tiny he was. I was convinced I was having a giant baby, to the point where I didn't even buy newborn clothes — in my head he was 9 lbs." According to the magazine, Liam was born weighing 6 lbs., 14 oz., so Conrad need not to have worried.
The Hills alum also revealed the she and her husband opted to find out the sex of the baby before he was born. Since announcing her pregnancy, Conrad has been candid about her hopes for a boy. "I really wanted a boy," the star told Fit Pregnancy and Baby back in June. "My husband kept saying, 'We just want a healthy baby.' And I'd say, 'But a boy would be nice!' I was a wild little tomboy, so I think I understand boys. My mom always told me that nobody loves you like a son does, especially when he's young."
While Conrad seems to be reveling in motherhood, she did say that realizing she wanted a baby was a bit of a surprise. She described feeling hesitant about having children or a family in her early 20s, but having a change of heart after meeting her husband. Conrad and Tell were married in 2014, and the star has spoken about how the step was the beginning of their family. "It's been wonderful so far," she told Us Weekly in 2016. "For us it makes you officially family, which is really great, but as far as our relationship, we were really committed before, so it didn't change a ton.
Now that Liam is born, Conrad is enjoying parenthood more than she ever imagined. Given how well she's taken to being a mother, it's no surprise that they are planning to have another baby in the future. "I was looking at him the other day, and I was like, 'I understand now why people keep having babies!' " she said to People. "We'll probably have two. I think it's best not to be outnumbered."
No matter how many children Conrad has, she has a vision for the kind of mother she wants to be. "I want to be strong and teach him to respect women. The mother-son relationship is so important," she told the magazine. From this interview, it's clear she has already established a strong connection with her son, and if these first few weeks are any indication, she's going to be a great mom.