Here's Why Women Of Color Are Calling Out That Viral IT Cosmetics Speech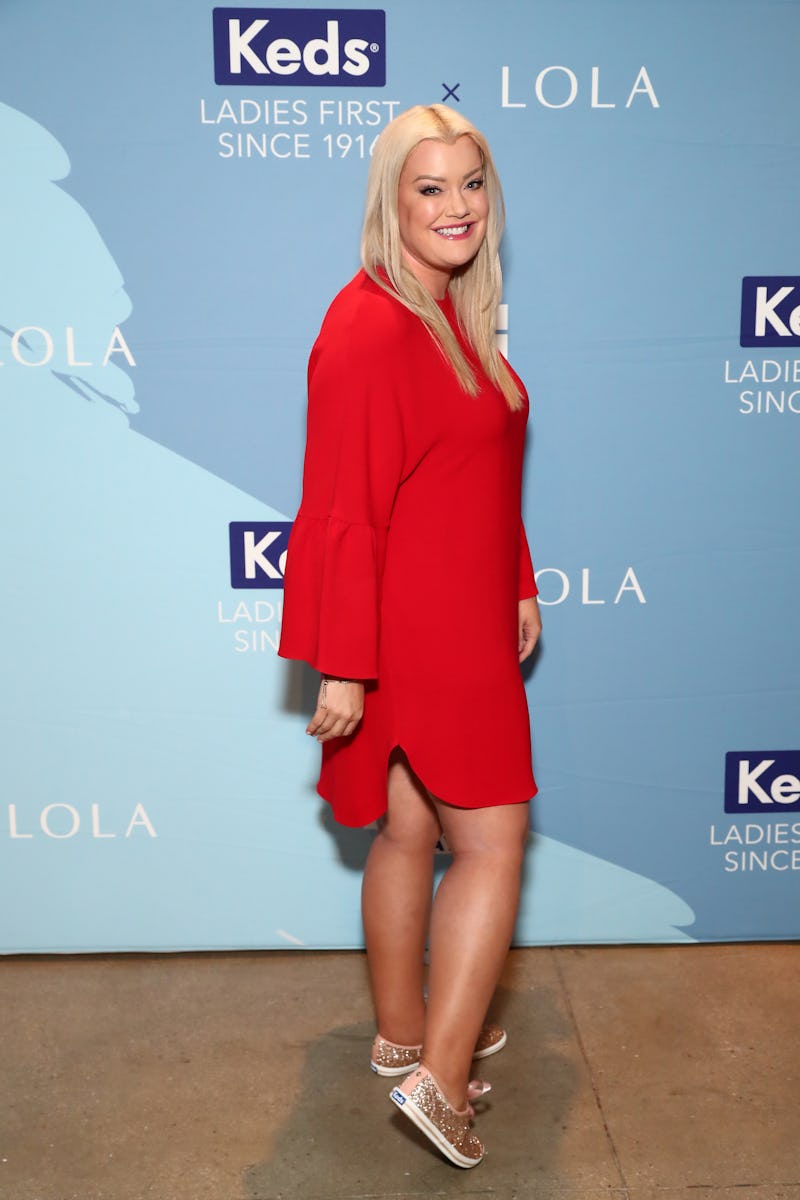 Astrid Stawiarz/Getty Images Entertainment/Getty Images
For an industry centered around beauty, the cosmetics world isn't always pretty. Brands are routinely and deservedly critiqued for their lack of diversity, with an apparent unwillingness to embrace all shades of skin as beautiful. On Sept. 15, the founder of IT Cosmetics gave a speech calling out exclusionary practices in the beauty industry. The speech quickly went viral — but women of color aren't having it.
The founder, Jamie Kern Lima's, address at the Cosmetic Executive Women Awards — where she received the Achiever Award for her work with IT — focused on some of the ways in which the industry needs to transform. Lima said that at the beginning of IT Cosmetics, an investor declined to support the fledgling brand due to her body size. She said that interaction inspired her to center her brand around showcasing "real women" and what her makeup could do for them. She went on to directly criticize a room filled with beauty executives about the unrealistic and non-inclusive depictions of women used in beauty marketing.
In her speech, Lima said, "I feel as a beauty industry, we're still just scratching the surface of what needs to change. If we as beauty companies want every woman to buy our products, why do we show her photoshopped images that don't look like her? And more than that, what impact do these images of beauty have on the world? And right here, right now, we're the ones who have the power to change this."
On the surface, Lima's speech was inspirational. In fact, since it was given, the speech has gone viral and her praises have been sung across the internet. The brand itself even posted the speech to their social media pages. Of course, Lima's critique of the beauty industry is valid, but women of color are pointing out that IT Cosmetics still has room for improvement when it comes to including them.
On Tuesday night, YouTube vlogger Jackie Aina took to both her Snapchat and Twitter accounts to call out Lima and IT Cosmetics for preaching inclusivity when their own brand lacks products made for black and brown skin. Aina has actually been a critic of IT Cosmetics for quite some time, calling on the brand to expand their shade range. Currently, IT Cosmetics features seven shades of complexion products with the darkest shade, Deep, which was only added in February 2017.
Bustle has reached out to IT Cosmetics for comment.
In her response to Lima's speech, Aina calls out not just IT Cosmetics but the entire beauty industry's inability to listen to people of color but readiness to embrace and celebrate critiques from Lima, a white woman.
"I'm just trying to understand the fact that all those people in that audience sat there, listened to that entire speech — and it's not the first time it's been brought up," Aina said on Snapchat. "People of color have been having these conversations for years — about being inclusive. We get the backlash. 'You're just race baiting.' 'You're just...y'all always complain.' This woman got a billion dollars for basically capitalizing off of what people of color have been teaching, sharing, and saying for years. Why was it revolutionary when she did it, but not when other people do?"
The billion dollars Aina mentions references the $1.2 billion acquisition of IT Cosmetics by L'Oreal in 2016.
Since the speech went viral, women of color have taken to both the comments sections of the video and their social media accounts to express their disappointment and frustration with the brand.
While Lima and IT Cosmetics continue to go viral for the speech, maybe the conversation should be reframed. And to do that, we need to confront an essential question: Why is Lima's call for inclusivity praised yet calls for inclusion by women of color, like Ania's criticism and the critiques of countless other women of color who've spoken up over the years, are ignored or attacked?
It's time the beauty industry listen to and include women of color. Period.