84 Lumber's Owner Voted For Trump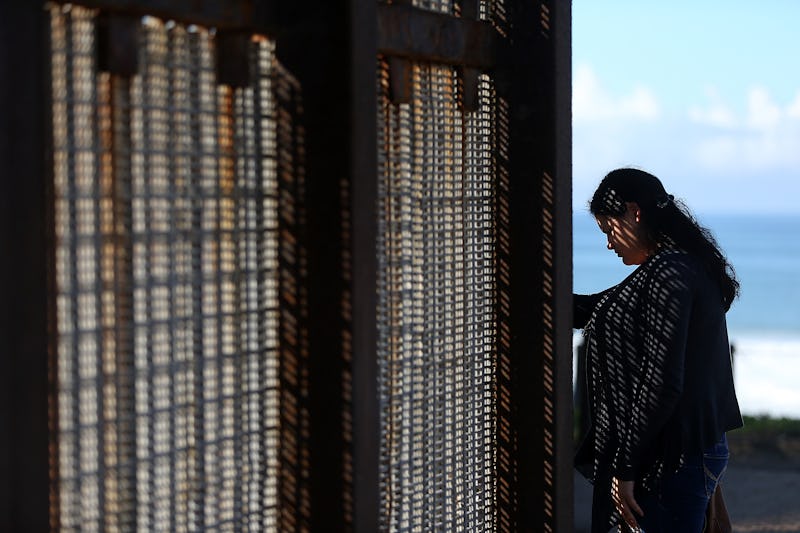 Justin Sullivan/Getty Images News/Getty Images
What might turn out to be the most talked-about Super Bowl advertisement didn't even air in its entirety. 84 Lumber's immigration-supporting ad is pretty clearly against President Donald Trump's plans to build a wall along the U.S.-Mexico border. But somehow, 84 Lumber's full commercial didn't offend its Trump-supporting owner.
Yes, Maggie Hardy Magerko, the president and owner of 84 Lumber, a private building materials supplier from Pennsylvania, voted for Trump, as she told the New York Times. But she also approved putting more than $5 million of the company's money into the Super Bowl ad, titled "The Entire Journey," despite the fact that the ad seems to disagree with Trump's plan to build a wall.
84 Lumber's ad shows the hardships of a mother and her young daughter as they cross Mexico to enter the United States. Throughout the journey, the young girl collects red, white, and blue materials, weaving them into an American flag. In the end, the pair reach the border, only to be stopped by a huge wall.
The ad doesn't have a sad ending. The pair find a door and enter the United States, and it ends with a quote: "The will to succeed is always welcome here." It's a clear sign that the company is not against immigrants. On the other hand, Trump has signed a temporary travel ban preventing refugees and immigrants from seven majority-Muslim countries from entering the United States.
"I still can't even understand why it was censored," Magerko told the New York Times. "In fact, I'm flabbergasted by that in today's day and age. It's not pornographic, it's not immoral, it's not racist." Magerko told the Times that the ad was meant to recruit younger employees "who really believe in American dreams."
"Ignoring the border wall and the conversation around immigration that's taking place in the media and at every kitchen table in America just didn't seem right," Rob Schapiro of Brunner, the agency that worked on the ad with 84 Lumber, told the Washington Post. "Our message is that America is the land of opportunity and 84 Lumber is the company of opportunity."
Magerko expressed similar views, telling the New York Times, "I am all about those people who are willing to fight and go that extra yard to make a difference and then if they have to, you know, climb higher, go under, do whatever it takes to become a citizen. I am all for that 110 percent." Still, she said she trusts elected officials to keep us safe, adding, "But do I want cartels? Hell, no."
It would seem as though Magerko couldn't be able to support Trump and be pro-immigration, but somehow she manages it. She told the Times she employs people who have helped her make money, and "I owe it to them to say that they're great and I need more people like them." It seems as if she can see the benefits of immigration no matter whom she voted for.