The Funeral For Nabra Hassanen Took Place Today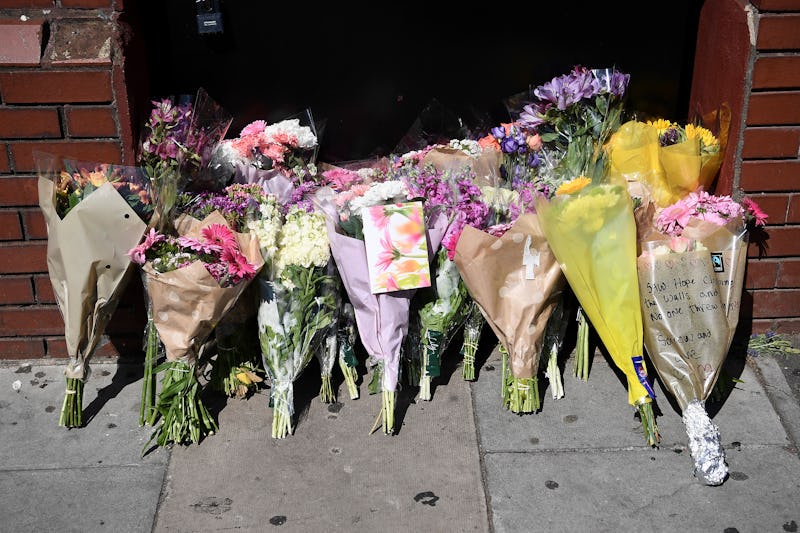 Carl Court/Getty Images News/Getty Images
A massive crowd arrived at at the All Dulles Area Muslim Society (ADAMS) in Sterling, Virginia on Wednesday for the funeral of Nabra Hassanen, the Muslim teenager brutally murdered in the early hours of Sunday after Ramadan midnight prayers.
According to BuzzFeed News reporter Hannah Allam, the ADAMS Center mosque was filled to capacity, with mourners spilling out of rooms set up for the large crowd; Allam's photos of the event show hundreds of people in attendance. The community also set up a prayer wall for Hassanen where her community could offer their hopes in anonymity. Allam noted on Twitter that she had asked the Fairfax County Sheriff's deputies to confirm the size of the crowd, which they estimated in the thousands.
Hassanen was murdered last Sunday around 4:00 a.m. while she and some friends were walking to their mosque for a Ramadan event. A 22-year-old man was driving by the group and reportedly got into an argument with a boy in Hassanen's group of friends. The suspect exited his car and chased the group with a baseball bat, striking Hassanen. He placed Hassanen into his car, according to a police spokesperson, and drove to a different location, where he assaulted her again. Her body was found two days later in a pond with evidence of blunt force trauma to her upper body. Police have cited road rage as the motive for the crime, and are reportedly looking into whether she was sexually assaulted.
Although law enforcement officials are not officially qualifying Hassanen's death as a hate crime, there's been strong pushback on the designation from Muslim community leaders. Ibrahim Hooper, a spokesman for the Council on American-Islamic Relations, told TIME that an overt reference isn't the only qualification for a hate crime.
"You can't just say, 'Oh, he didn't say anything against Islam, so no hate crime,'" Hooper said in the interview.
Prominent Muslim lawyer and author Rabia Chowdry tweeted Monday:
Road rage. Indeed. If you think for a minute that her appearance had nothing to do with this crime, you're lying to yourself.
Another vigil organized by Hassanen's friends will take place Wednesday night in Reston, Virginia, her hometown. The multicultural event is being sponsored by the Northern Virginia Hebrew Congregation, which will provide spaces for Muslims in attendance at the vigil to say their evening prayers, according to the event's Facebook page. Local restaurants will also provide dates and water as Muslims break their Ramadan fast at sunset.
Hassanen's community clearly had a lot of love for her, and these shows of support and mourning are powerful. The young girl's death doesn't have to be in vain, as others show their support by advocating for true justice for her murder.
If you want to support Hassanen's family and community, you can donate here, post on social media, or take a moment to memorialize her in your own community. Whatever you do, don't let this girl's life be forgotten.