The First Han Solo Movie Footage Is Here & It Looks EPIC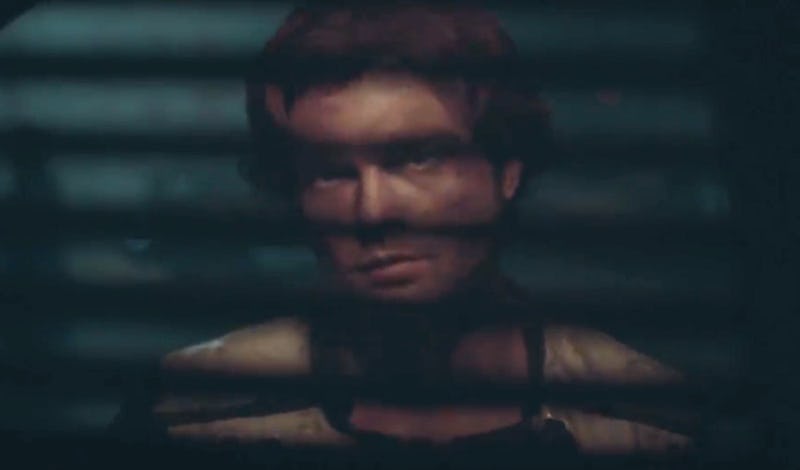 Walt Disney Studios Motion Pictures
During Super Bowl LII, fans got a glimpse of the next Star Wars movie. On Sunday night, the teaser trailer for the Han Solo movie, Solo: A Star Wars Story, was released, and it gave viewers a look at what's to come. It also gave viewers a look at Donald Glover as Lando Calrissian wearing a very large and in change fur coat.
As noted on the official Star Wars Twitter account, the trailer shown on Sunday evening was just a preview of the actual trailer, which will be released on Monday, Feb. 5. Still, the teaser itself is pretty exciting. In it, we see Han begin taking jobs as a smuggler, when someone asks him, "So you want to make a difference." We also see that he was already very confident at a young age since he declares himself the "best pilot in the galaxy." But while we see him do all of this, we don't actually get to see his face until the very end of the trailer when actor Alden Ehrenreich, who plays Han, stares at the camera through some sort of barrier. And, someone asks, "Your name?", followed by the Solo title card appearing.
In addition to a look at Ehrenreich as Han, we also get a look at some of the other characters. There's a clip of Emilia Clarke as her character, Qi'Ra, and she's shown...uh, just staring down at something that is clearly important. There's also Woody Harrelson as Tobias Beckett saluting... someone. And Donald Glover as Lando wearing a big fur coat while starting up into the sky at... something. Oh! And there's a woman dressed entirely in gold putting on a musical performance.
So, yeah, there's not a ton of clarity for what exactly is going on in this teaser trailer, but more information will probably be given when the full trailer comes out on Monday. One thing we can count on? The introduction of the Millennium Falcon and Chewbacca. Interior shots of the ship are shown during the trailer, and the Wookiee appears at the very end of the teaser and puts his arm around Han. His coat looks a little more youthful, no?
A press release for the teaser trailer explains that the movie will show when Chewy and Han first meet. It reads:
Board the Millennium Falcon and journey to a galaxy far, far away in Solo: A Star Wars Story, an all-new adventure with the most beloved scoundrel in the galaxy. Through a series of daring escapades deep within a dark and dangerous criminal underworld, Han Solo befriends his mighty future copilot Chewbacca and meets the notorious gambler Lando Calrissian, in a journey that will set the course of one of the Star Wars saga's most unlikely heroes.
Solo may be coming soon — the trailer reveals a May 25 release date — but it was a bumpy road to get here. In June of last year, it was announced that the film's original directors, Phil Lord and Christopher Miller, were no longer helming the project. Kathleen Kennedy, the present of Lucasfilm, released a statement, and Lord and Miller released a joint statement, in which both parties explained that the change was due to creative differences.
Lord and Miller wrote:
Unfortunately, our vision and process weren't aligned with our partners on this project. We normally aren't fans of the phrase "creative differences'" but for once this cliché is true. We are really proud of the amazing and world-class work of our cast and crew.
Soon, it was announced that Ron Howard would be taking the reins instead. Kennedy said in a statement, as reported by Entertainment Weekly:
At Lucasfilm, we believe the highest goal of each film is to delight, carrying forward the spirit of the saga that George Lucas began forty years ago. With that in mind, we're thrilled to announce that Ron Howard will step in to direct the untitled Han Solo film. We have a wonderful script, an incredible cast and crew, and the absolute commitment to make a great movie. Filming will resume the 10th of July.
And now, filming is complete and the movie is on its way in just three months. Time to get your original trilogy re-watches going.