The Ideal Shower Length & 8 Other Techniques You Had No Idea Are Much Better For Your Health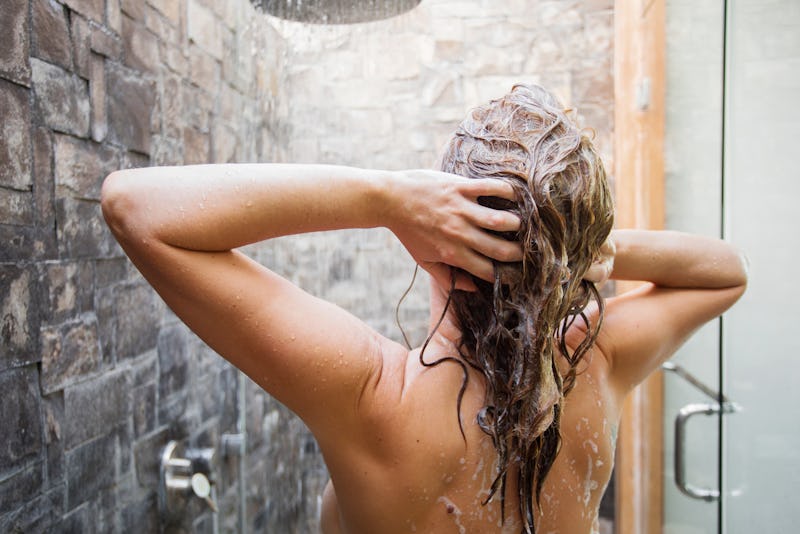 Kaspars Grinvalds/Fotolia
Most of us hop in and out of the shower without giving it much thought — the routine is so habitual, most people just wash off on autopilot. But there are a number of shower habits that are better for you than others, and there are some shower techniques that are more ideal for your health. It might go against your intuition to turn the shower temperature down and bathe less often, but your body will thank you in the long run. Changing up your shower habits can especially help with any issues you may have with your skin.
"Other than proper hygiene, showering also plays a large role when it comes to skin care," dermatologist and RealSelf contributor, Dr. Joel Schlessinger tells Bustle. "Poor shower habits can sabotage your skin care routine before it even begins. By adopting more beneficial habits, you can use your daily shower to work for your skin instead of against it."
Everyone has different needs when it comes to showering, but most people can benefit from a few important tweaks to their routine — your skin will thank you. Here are nine random shower techniques experts recommend.