Harry Styles' All-Over Plaid Outfit Has Fans Talking Online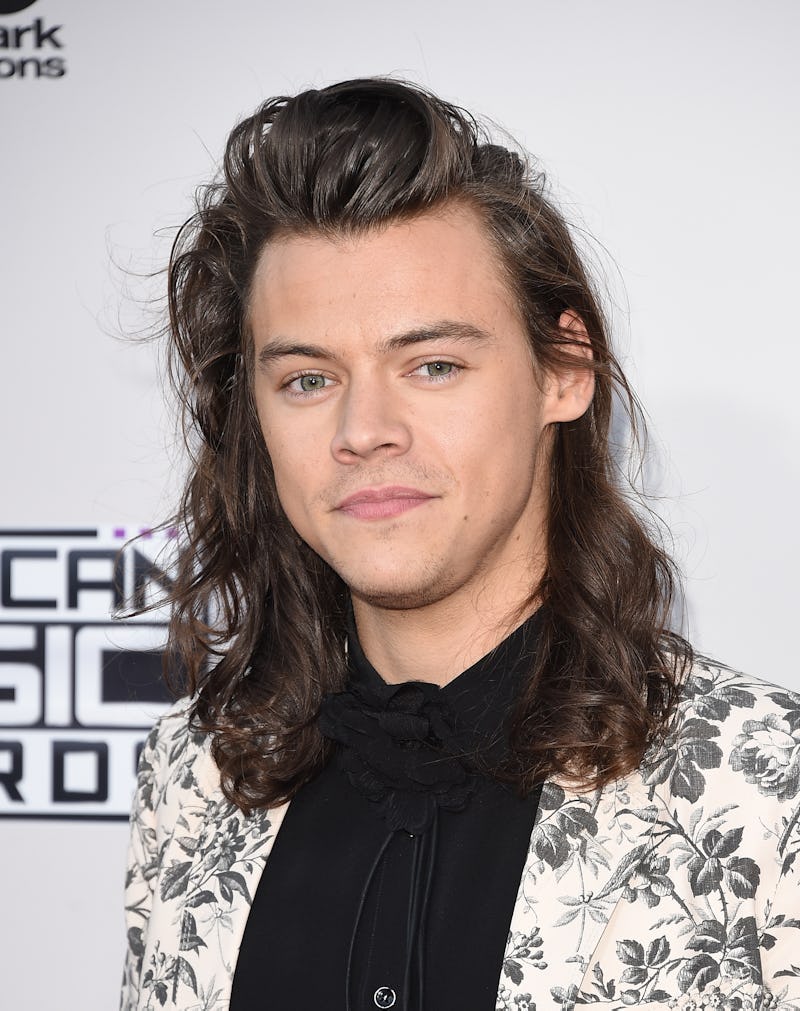 Jason Merritt/Getty Images Entertainment/Getty Images
This newly solo artist is giving fans a lot to be stoked about. Not only has his first solo album dropped, but he also recently announced that a documentary showcasing behind-the-scenes of the making of his new music is coming to Apple Music on May 15. Amidst that excitement, he was seen while stepping out for an appearance on BBC Radio in London, and the Internet is freaking out about Harry Style's latest look.
He was spotted wearing an all-over plaid suit and heeled shoes, and he pulled it off incredibly well. It's not everyday that you see your favorite '90s print sported in suit-form (except maybe if you're attending the Kentucky Derby), so the fact that he was able to make this look completely fashionable is pretty surprising. But, I mean, he is Harry Styles, after all.
His short 'do was on full display, but this outfit definitely gave fans something to focus on besides his hair. He paired the jacket and pants with a simple white button-down collared shirt, and that was a very good call. When your suit's bold, you've got to keep everything else at a minimum — he gets it. Congratulations are definitely in order — for the new music, for the fact that fans seem to be finally embracing his haircut and for the fact that he was able to completely pull off this look. Seriously. Bravo, Styles.
Plaid suits him.
Fans have dubbed him the Plaid Prince. Yeah, the title works.
The outfit really is too cute for words.
It's hard to get over a look this good.
He's even inspiring others to confidently wear bold prints, too.
Once you get over the pattern, you realize he's wearing heels and that he's wearing them better than you.
Fans aren't completely shocked to see him rocking a unique style.
He can wear pretty much anything and look amazing, and he's been known to go bold in the past.
Whether he's wearing bright pink or red checkered plaid, Styles suit game slays.