This 'Pump Rules' Spinoff Rumor Is Amazing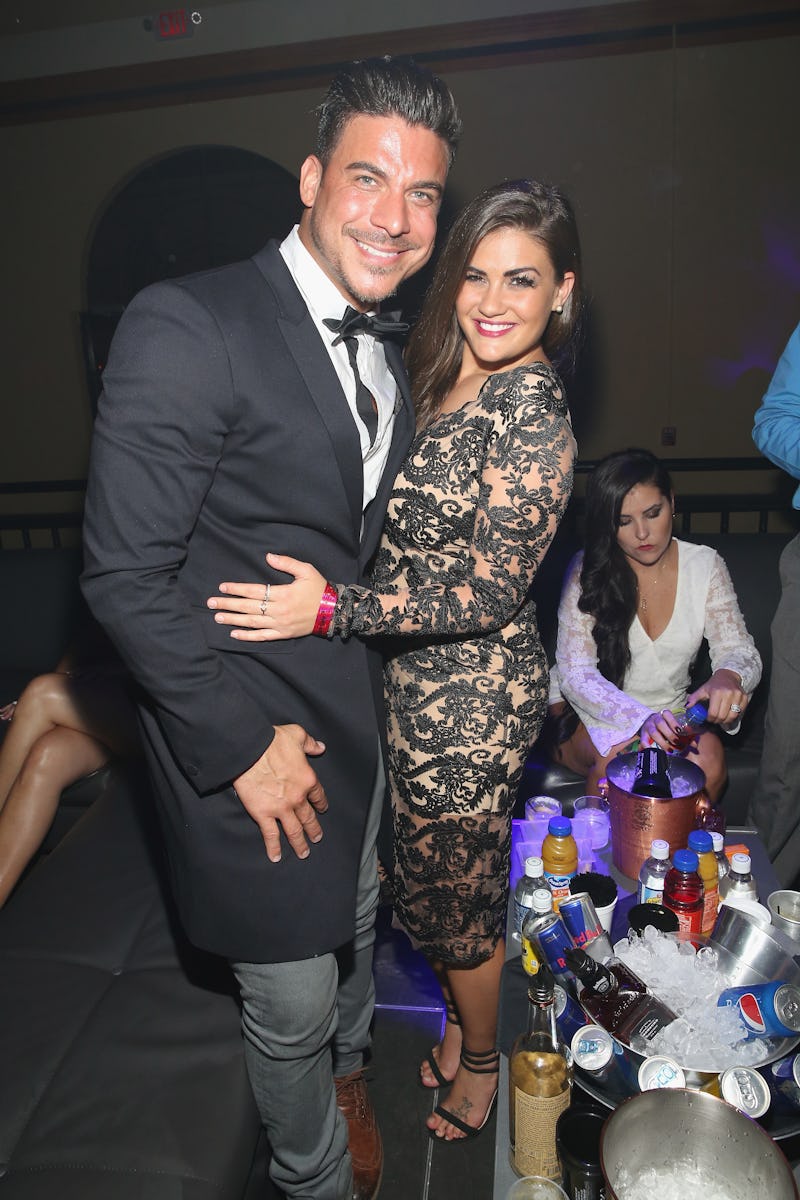 Robin Marchant/Getty Images Entertainment/Getty Images
All of the chatter about a SURtain The Real Housewives of Beverly Hills spinoff's potential spinoff is seriously starting to heat up. On Monday, TMZ reported that sources close to Bravo said Vanderpump Rules stars Jax Taylor and Brittany Cartwright could get their own show. Bravo declined to comment when Bustle reached out for a statement, so keep in mind that this news has yet to be officially confirmed.
According to TMZ's sources, the couple began filming a spinoff series a few months ago at Cartwright's family's home in Kentucky, and the show will reportedly be about whether or not reformed lothario Taylor warms up to the idea of marriage. And yes, you can bet your bottom dollar that I would watch every second of this program.
This TMZ report is not the first whisper about a Taylor and Cartwright show: The Bravo rumor mill has been churning up tittle-tattle about a possible Jaxney spinoff for months. One particularly gasp-worthy tidbit: On the Dec. 22 episode of Juicy Scoop with Heather McDonald, friend of Bravo Heather McDonald mentioned that Taylor was forced to reschedule his appearance on her podcast because he was busy filming a possible Jaxney spinoff. You can listen to the podcast episode with your own ears here. (The comment about Taylor is at the 14:48 mark of ep 89.)
Oh, and let us not forget about Mr. Jason Cauchi's cryptic tweet about a possible Jaxney spinoff and a very telling winking emoji.
That winking emoji is forever burned onto my brain, onto my heart, and onto my soul.
But for right now, this spinoff is a mere rumor — but fans can dream, right?