This 'Justice League' Cast Selfie Shows Their Chemistry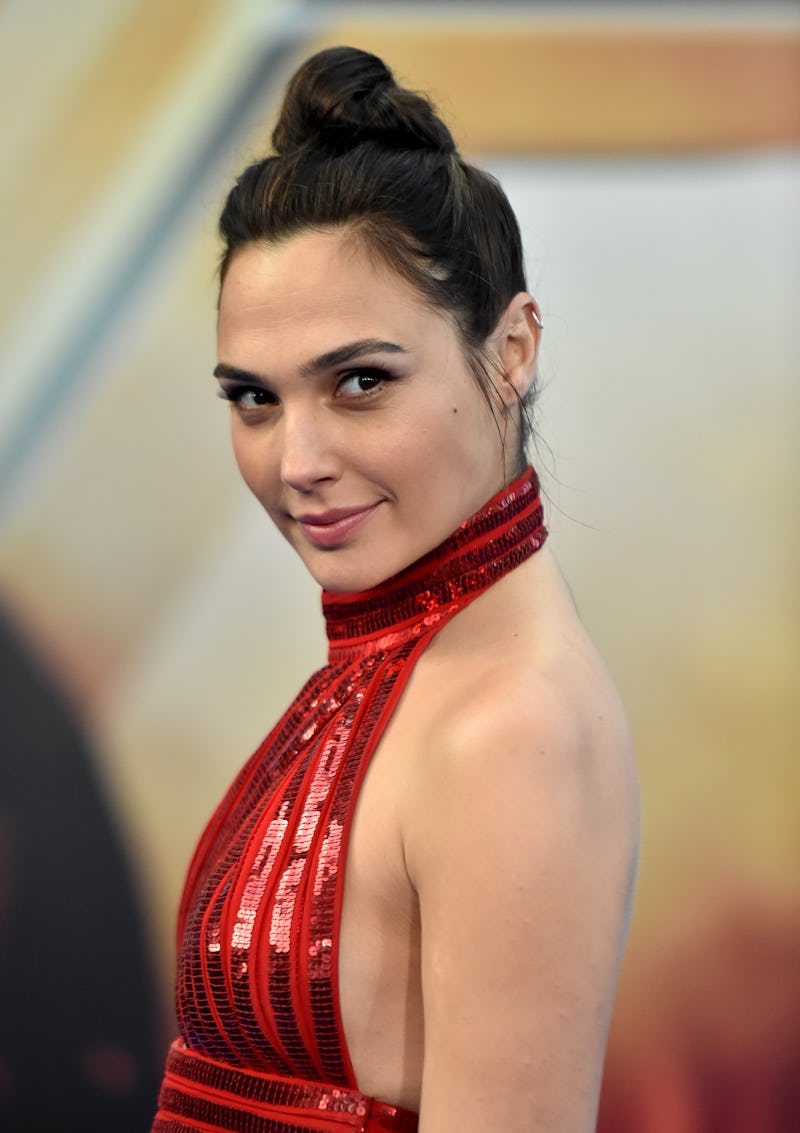 Frazer Harrison/Getty Images Entertainment/Getty Images
In case you have been avoiding social media and didn't hear, Comic-Con is currently going down, and stars from all of your favorite superhero movies have descended upon San Diego for the massively popular convention. That includes Wonder Woman star Gal Gadot and her Justice League co-stars, who shared a selfie the same day that a new poster for their upcoming film was released. And you guys, the contrast between the two photos is legit. It definitely shows that although the group seems to smile and have a good time IRL, their characters are fierce AF on the big screen.
First, let's discuss the selfie Gadot posted to Instagram, featuring herself, Ben Affleck (Batman), Ray Fisher (Cyborg), and Ezra Miller (The Flash). The four actors posed in front of what looks like a private plane wearing sunglasses to shield their eyes from the SoCal sun. "Ready or not here we come," Gadot wrote in the caption on Saturday. It was posted to Instagram just a few hours before the Warner Bros. Pictures panel was scheduled to begin. Gadot, Affleck, Fisher, and Miller are all sporting huge smiles, and do they not look legitimately excited and happy to be in each other's company? What a crew.
For comparison, check out the actors' faces in the brand new promotional poster for Justice League, which hits theaters on Nov. 17.
Talk about stone cold, ready-to-battle faces! Seriously, such a contrast from their smiling selfie. And in addition to the above poster, Warner Bros. also released a new Justice League trailer.
November really can't come soon enough. Coming off the critically acclaimed and majorly successful Wonder Woman, Justice League is shaping up to be another epic superhero adventure. And judging from their group selfie, it seems like the cast is friends in real life, so that chemistry will only enhance their on-screen dynamic.