That Oscars Mistake Came To The Kids Choice Awards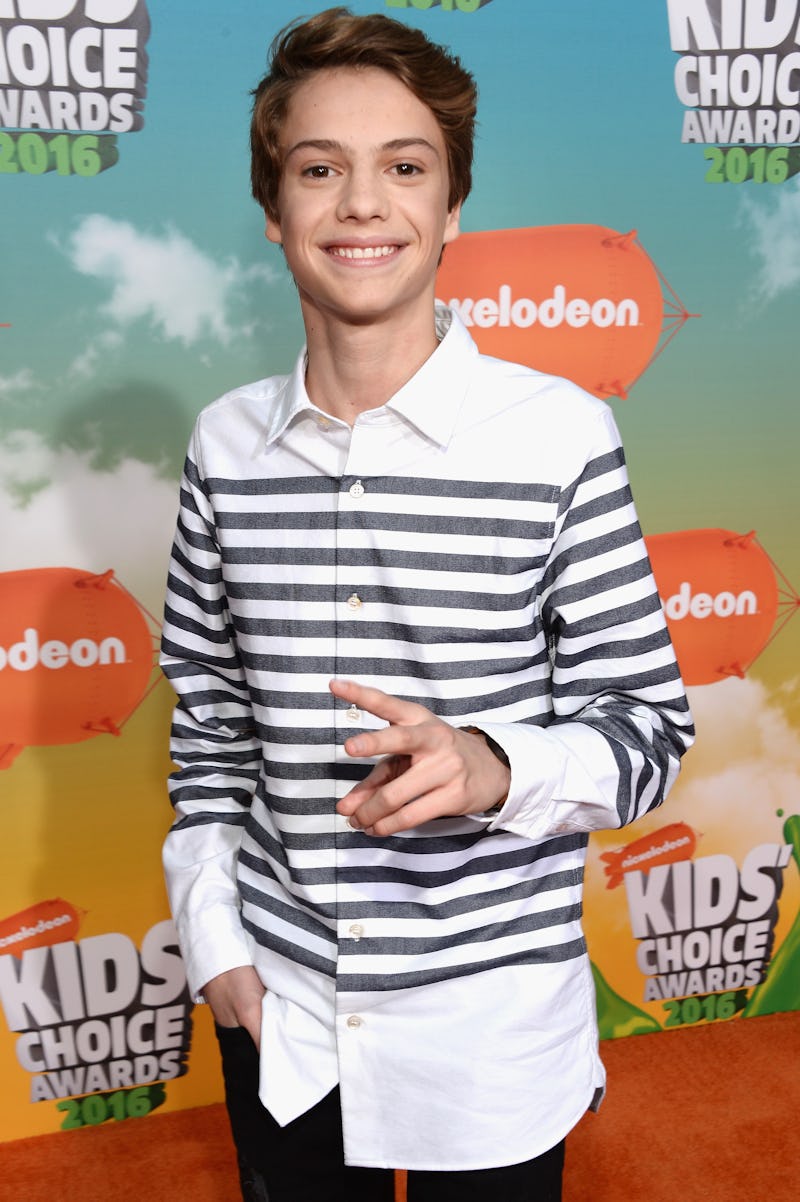 Frazer Harrison/Getty Images Entertainment/Getty Images
Last month, viewers everywhere were fascinated by how the wrong Best Picture was announced at the Oscars. On Saturday night, the cast of a Nickelodeon TV show decided to joke about it all in good fun as they accepted their own big award for Favorite Kids TV show at the Nickelodeon Kids Choice Awards. The cast of Henry Danger parodied the Oscars' Best Picture Mistake at the Kids Choice Awards and it was super funny.
As Henry Danger actor Jace Norman accepted the orange blimp award, he read the award card on stage and told the audience, "You guys, this must be a mistake. This says, 'Favorite Kids Show: Moonlight. I didn't even know they were nominated for this category." Of course, that's not true and just a joke — while Moonlight is an excellent film and deserves all of the awards, it's a movie with mature themes. Nonetheless, the hilarious joke was all in good fun and very topical. Last month, Warren Beatty and Faye Dunaway mistakenly announced that La La Land as the winner of the coveted Best Picture Oscar, but then after some confusion, it was soon revealed that the real winner of the honor was the movie Moonlight.
Nickelodeon also did its part to assure fans on Twitter that the Favorite Kids Show award did indeed belong to Henry Danger, because after what happened at the Oscars, you really never know. "Nah, no mistake here," Nickelodeon tweeted, congratulating Henry Danger and Norman.
Henry Danger is a Nickelodeon sitcom that stars Norman as a teen who works as a sidekick for a superhero named Captain Man as an after-school job. He has to balance saving the world with homework and hanging out with his best friends — you know, regular teen fun.
And the good humor that the Henry Danger cast showed during their Oscars parody at the Kids Choice Awards proved that they know to be super funny.