Kim Revealed More KKW Beauty Details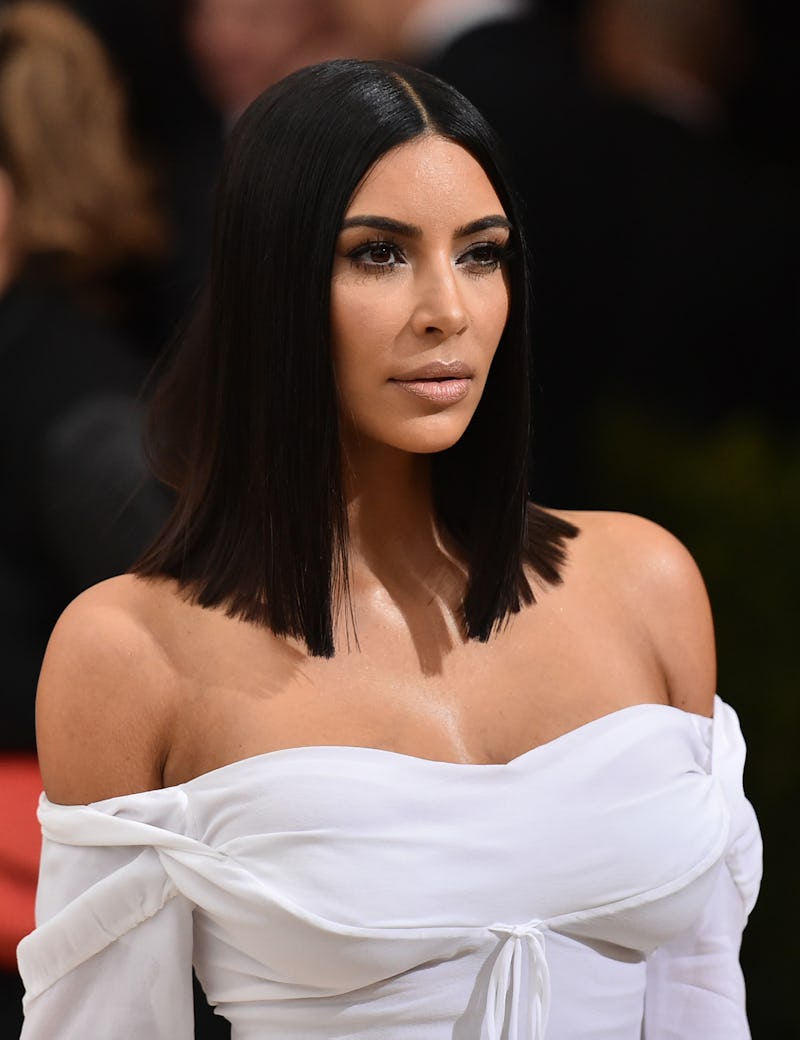 Mike Coppola/Getty Images Entertainment/Getty Images
If you've been trolling the official Instagram with equal parts anticipation and glee because you are stoked that Kim Kardashian West is launching KKW Beauty next week. You are also aware that the first product is a Creme Contour & Highlight Kit because... those KarJenners, their contouring, and their kits.
The brand is slated to debut on Wednesday, Jun. 21. That's less than a week away and OMFG, right?
You should keep stalking both the brand's and its founder's IG feeds, because the reality star and entrepreneur extraordinaire keeps sharing teases and info. It's like sprinkling a trail of crumbs for a starving person. The brand shared a sneak peek of the packaging and revealed the CC&HK shades in two new Insta posts.
The packaging mirrors the nude x blush aesthetic of the brand's IG posts so far. It's basically KKW's take on the ever-popular millennial pink. The packaging is barrel-shaped. There are four contour kit colors to start: Light, Medium, Dark, and Deep Dark.
So it's four basic skintone shades. Since contouring requires the placement of lines, followed by building, buffing, and blending the product, these shades should do the trick in terms of blending to get the right depth and dimension.
Here, have a look at the confirmation of the first product and what appears to be the packaging.
A contouring kit is no surprise. It's wise for KKW to come out of the gates with a product that speaks to her core fanbase since it is one of her oft-copied signatures.
The package looks like a barrel or a stick. The color is so warm and fuzzy, too.
The Contouring Kit will come in four colors. Kim is known for her love of kontouring, bronzing, highlighting, and makeup magic.
KKW also confirmed that she has a fragrance planned later this year. I can only imagine that KKW Beauty will eventually include some sort of smoky eye kit and lip glosses, since those are also the superstar's sigs.