This Brand From Your Teenage Mall Life Is Back — And They Actually Have Cute Plus Size Stuff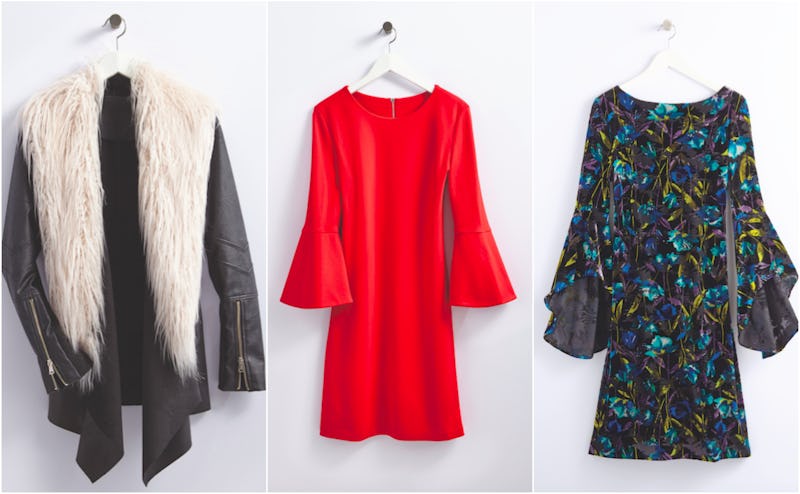 Remember The Limited? Ubiquitous mall shop, required shopping destination for young women in search of black slacks and/or a grown ass lady outfit that your mom imagined would look great for your first job interview? In January 2017, The Limited shuttered 250 stores nationwide and cut 4,000 jobs, a grim development in the ever-declining world of brick and mortar retail. Though it was reported that the company was likely headed for liquidation, The Limited brand was eventually purchased by Belk, Inc. In short, The Limited lives again, and it has taken on a different form.
At this point, I must divulge that I have cried inside of several Limited locations at various malls across America between the years of 1999-2005, after being unable to locate anything in the store that fit me. Try as I might to find a black slack to interview for my first editorial job during university, there simply wasn't anything on offer for sizes 18 and above.
Now, according to a statement from the brand, The Limited will serve petite, tall, and plus size customers, extending their size range far beyond what it once was.
"This relaunch includes new features for the brand," the statement reads, "Including plus sizes and better product quality through improved fabrics and sourcing. No matter the occasion, The Limited features an assortment of classic, high-quality fabrics and tailored feminine clothing for fashion-forward young professionals that can be mixed and matched for every season."
As a plus size consumer, this sounded promising — but as a modern, fashion-forward woman, I had my doubts. Sure, there might be plus sizes on offer, but I'm no longer in the market for a pair of black flared slacks, or a sensible sweater that my mom would love. I know plenty of fashionable plus size women who aren't, either.
So what is on offer for the updated plus size customer, one who has shed herself of the weight of crying on a white lacquer bench across from an Auntie Anne's? Fortunately, amidst the options that feel quite as trendy or modern, there are a few cute pieces to shop from this new incarnation of The Limited — and I found them so you don't have to.
The Goji Dress
Plus Size Bell Sleeve Ponte Knit Dress, $43.60, thelimited.com
This dress is a very simple way to look very on-trend — style up the season's hottest color with the shoes and accessories you're vibing with that day.
Plus Size Faux Leather Fur Collar Jacket
Plus Size Faux Leather Fur Collar Jacket, $67.60, thelimited.com
To make all of your plus size Penny Lane dreams come true.
Plus Size Burnout Velvet Bell Sleeve Dress
Plus Size Burnout Velvet Bell Sleeve Dress, $47.60, thelimited.com
Normally, I'm not a floral velvet kind of girl. There's just something about this particular velvet-floral-color palette situation that really speaks to me. The bell sleeves are a groovy final touch, too.
Plus Size Moto Jacket
Plus Size Moto Jacket, $51.60, thelimited.com
At this point, a black moto jacket is a wardrobe staple, of which I have many. Then again, you can never have too many staples, can you?
Velvet Wide Leg Pants
Plus Size Velvet Wide Leg Pants, $31.50, thelimited.com
Envision yourself stepping off plane in these, a PUMA sweatshirt, Nike sneakers, and oversized sunglasses. Suddenly, you are plus size Selena Gomez on tour, and all is right with the world.
Solid Wrap Dress
Plus Size Solid Wrap Dress, $43.60, thelimited.com
A black wrap dress is something you can reach for on those days when there is literally nothing else to wear — and no matter what, you'll still look chic.
If you'd have told 2002 Me that The Limited would eventually carry plus sizes, I probably wouldn't have believed you. If you told 2017 Me that some of the plus size inventory would actually be pretty cute six months ago, I'd still have my doubts. This sampling of items (up to size 24) are proof that both 2005 me and 2017 Me were wrong. Here's hoping that The Limited's new life means plenty of new choices to come.