The London Attack Death Toll Is Heartbreaking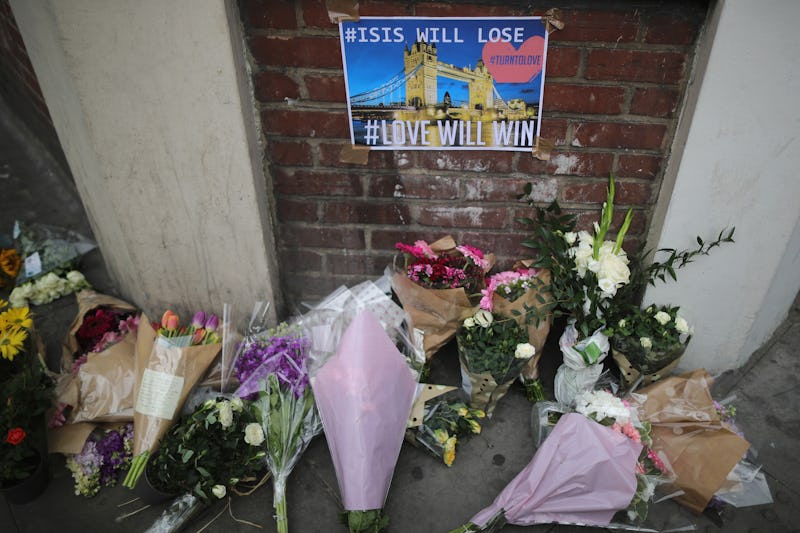 Christopher Furlong/Getty Images News/Getty Images
The heartbreaking attacks in London Saturday night have claimed several lives, according to major media outlets. The London attack death toll has risen to seven, with the potential for more casualties as nearly two dozen victims remain in hospital with critical injuries.
Assistant Commissioner Mark Rowley of the London Metropolitan Police released a statement on Sunday confirming that seven people were killed in the incident, not including the three suspects who were shot and killed by first responders.
"Armed officers responded very quickly and bravely, confronting three male suspects who were shot and killed in Borough Market," Rowley said on behalf of Scotland Yard. "The suspects had been confronted and shot by the police within eight minutes of the first call. The suspects were wearing what looked like explosive vests but these were later established to be hoaxes."
Rowley did not confirm in which of the two locations of the attack these deaths occurred. The victims' causes of death or their identities have not been released at this time. According to the British National Health Service, 21 victims remain in critical condition, meaning the death toll could rise at any time if their health status deteriorates. An additional 27 victims are in the hospital with less significant injuries, and more victims had minor injuries that were treated on the scene. Prime Minister Theresa May visited some of the victims Sunday morning at one of the five hospitals across London where they were taken for treatment following the attacks.
The attack occurred Saturday night at two separate but closely clustered locations in London, which were bustling with pedestrians and tourists at the time. According to eyewitnesses, a white van allegedly drove south across London Bridge around 10:00 p.m. local time and hit several passersby. The van reportedly crossed the River Thames before three men exited the vehicle and ran down into the nearby Borough Market, a popular open-air food and drink market, wielding blades and knives. Police have not released exact totals of how many victims were killed and injured at each site.
Although victims' names have not yet been released, there has already been an outpouring of support and tributes for to the lives lost in the attack. The Eiffel Tower will go dark at 12:45 a.m. local time in honor of the dead and injured, and the Scottish Parliament put its flags at half mast Sunday morning. The aftermath of the attack has cast a somber shadow on much of the world, but as always, the will to overcome the threats of fear and violence is already winning.