The Long-Term Effects Of Slut-Shaming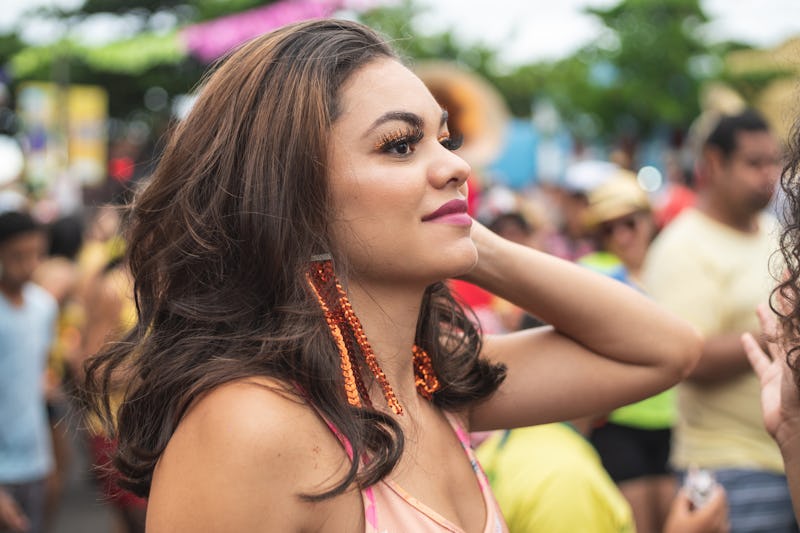 Pollyana Ventura/E+/Getty Images
What exactly is "slut-shaming"? Though one 2011 study found that almost half of all US women have been slut-shamed, it can be difficult to define, especially since it is often mixed with other kinds of sexist shaming and behavior-policing, including body-shaming and victim-blaming in sexual assault cases. Perhaps the best working definition is, as Oxford Living Dictionaries puts it, "shaming a woman for her sexual experiences, real or invented, because of perceived violation of ideas of purity and morality." In its purest form, slut-shaming is an attack on someone's character and reputation, and one that demonizes female sexual agency.
Women across the world are generally taught from birth, implicitly or explicitly, that their sexual behavior defines their worth in the world. And women who violate, or are simply thought to violate, expectations of female sexual behavior — expectations which can include anything from refraining from pre-marital sex to being monogamous to not openly enjoying or being interested in sex — have been considered extremely dangerous by a variety of cultures for centuries (the Romans were dedicated to controlling female sexuality, for example). Such women have incurred steep penalties for just as long — and nowhere is that more obvious than in modern cases of women whose sexual assaults and harassments are excused by observers, and sometimes even law enforcement, because of their own perceived past sexual behavior.
But despite its heartbreakingly long cultural history, long-term studies of slut-shaming's psychological effects are very thin on the ground. Women often don't want to talk about it, and scientists often aren't interested in studying it, even though conclusions can be easily drawn about how truly devastating it can be. However, there's a bit of science around to show how slut-shaming can rear its head years after it actually happens.