The 'Mad About You' Revival Series Will Reportedly Feature A Reunion That '90s Kids Will LOVE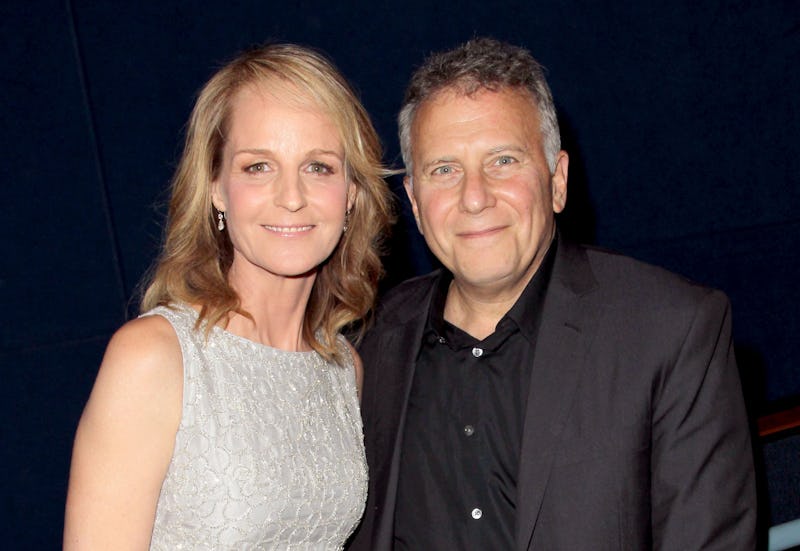 Rachel Murray/Getty Images Entertainment/Getty Images
The past year has already gifted us with the return of Roseanne's Conner clan, as well as Will & Grace's titular besties (plus Jack and Karen, of course!). And as if that wasn't enough to make our '90s must-see TV dreams come true, now the Buchmans are reportedly ready to make their comeback as well. According to Entertainment Weekly, Paul Reiser and Helen Hunt have joined the Mad About You revival and will reprise their roles. (Bustle reached out to Reiser's rep for comment, but has not yet received a response. Hunt's rep and Sony Pictures Television declined to comment on the revival series.)
Update, July 11, 2018: Paul Reiser told the Tampa Bay Times that the revival may not happen. He told the publication:
"It's kind of stuck in the business end of it now. Sony is trying to figure out from their end; that's where I just walk away and go, call me when you figure it out. I don't know what happens at that level. They make their deals with whoever they make their deals with. So we'll see if it happens. It may not happen. It likely won't happen. My guess is it won't happen."
Earlier: The original NBC series aired for seven seasons between 1992 and 1999. As tends to be the case for the stars of our most beloved shows of yesterday (Just ask the casts of Friends and Dawson's Creek) Reiser and Hunt (who played Paul and Jamie Buchman) have been asked about the possibility of reviving the show for years. And at first, Reiser didn't even consider the reboot a possibility in an interview with Variety, thanks to the nature of the show's final installments. Little did he know, years later Roseanne and Will & Grace would both prove that fans will happily contract finale amnesia in favor of getting more time with our favorite characters.
"One of the things we did deliberately in the finale was that we jumped ahead in the future," Reiser told Variety in 2016. "We saw where they went. Part of why we did that was to avoid the temptation of going back … When you watch a reunion (show), all you do is say 'Wow do they look older.'"
In an April 6 interview with People, Hunt also joked about the age factor in returning to a role she hasn't played in almost two decades. "We'll be older though," she seemed to playfully joke about her hopes to return of the romantic comedy about two newlywed New York City professionals. "I hope people are prepared for that. I'm not prepared for it!"
All joking aside aside, if these reports are true, returning to the series, which EW reported will have to shopped around to find a home network before it officially gets the green light, would be a dream come true for the actor, who says seeing another recent reboot "just crushing it" has helped grow her excitement. "I've been watching Will & Grace and laughing so hard out loud," Hunt told People, also revealing she and Reiser are still "very, very close friends" and lunch together monthly.
So why not bring more of that joy back into viewers' lives? "It was a very loving piece of work," Hunt — who won four back-to-back leading actress Emmys for the role — added in the interview. "It would be fun to work on something that's really about love."
Even so, Hunt admitted on The Ellen DeGeneres Show April 12 that although she knows it "would be fun," there's also a sense of trepidation behind tackling the remake. "I will say that Paul Reiser is in my kitchen a good amount because we're talking about how to make it and not wreck it, because we're proud of what we did." (Fun fact: DeGeneres guested as a nanny in a 1998 episode.)
For his part, Reiser, who also co-created the series with Danny Jacobson (also set to return), told Variety he'd become "less averse to the idea" while promoting his role of Dr. Owen in Season 2 of the Netflix smash Stranger Things last year. "For the last 17 years, I was so confident in saying I would never go back," he admitted. "It's like I loved high school but you can't quite go back. But I'm also seeing that there is a market. Part of what has softened my aversion to it is seeing what it's meant to people."
So if these reports are true and more Mad About You is headed to TV, then fans will have lot more laughs from Jamie and Paul to look forward to.