The Number One Most Romantic City In America Might Surprise You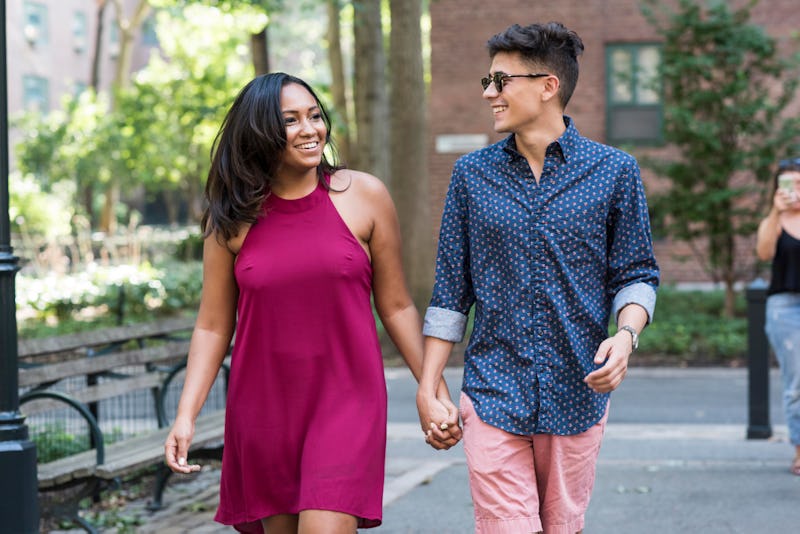 BDG Media, Inc.
Romance can happen anywhere. But depending on various factors, some places are considered to be just a little more romantic than others. With Valentine's Day just a day away, Instacart, an on-demand grocery delivery service, wanted to see which city was home to the biggest romantics in the United States as part of their 2nd Annual Romance Index. While many cities in the top eight were repeats from last year, there's no reason why you can't have more romance wherever you live.
Unlike other top lists that typically rank cities based on the number of romantic hot spots, Instacart picked 12 universally romantic terms to see where in the U.S. people searched for those terms the most. The search terms they looked at were the classic symbols of love: chocolate, flowers, strawberries, champagne, truffle, cookies, dessert, hearts, roses, wine, candy, and of course, Valentine.
Unsurprisingly, Instacart saw a spike in romance-related searches in the month of February. Overall, "chocolate" was the most searched for term followed by its classic partner, "strawberries" in second place. Searches for "heart"-shaped items such candies, cookies, and pizza also saw the biggest increase on the service during this time of year.
Instacart also found that some cities tend to search for romantic terms more than others. So here are the most romantic cities in the U.S. and ways to bring more romance into your relationship even if you don't live there: