A Viral Thread About "Naughty" Penguins At A New Zealand Aquarium Is Giving Twitter Life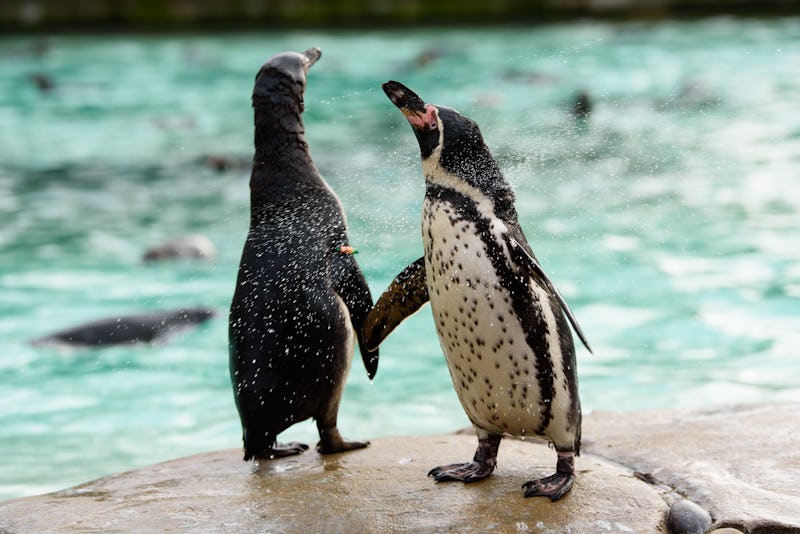 Joe Maher/Getty Images Entertainment/Getty Images
We interrupt the regularly scheduled dumpster-fire 24-hour news cycle to bring you this adorable display of petulant and perfect penguins. Just like high-performing students, penguins deserve to get recognized for their accomplishments, or lack thereof. Enter the National Aquarium of New Zealand's naughty penguin of the month program. This viral hilarious and touching display of penguin politics is giving people on Twitter all the feels just when they need a dose of everything warm and fuzzy.
If you're not in the know, these cute AF New Zealand penguins are receiving monthly awards for naughty behavior like stealing fish and pushing over fellow penguins while good penguins are lauded for their swimming techniques and patience. Twitter user Jonny Waistcoat, London-based writer and narrator of the horror podcast Magnus Archives, has been following the antics of New Zealand's most mischievous seabirds. Because, you need more penguins in your life.
Just like humans, penguins are super social, which means they also get on one another's nerves, especially when they're focused on a task or trying to have a little me time. "While they are in the ocean [or their aquarium tank], all penguins are less sociable than on land because they focus on catching prey, swimming, or doing other individual activities," the website Penguin-World explained. These tweets about the penguin naughty and nice awards perfectly illustrate this point, and they're the best thing you'll see all day.