10 New Poetry Collections Competing For The Nation's Biggest Literary Prize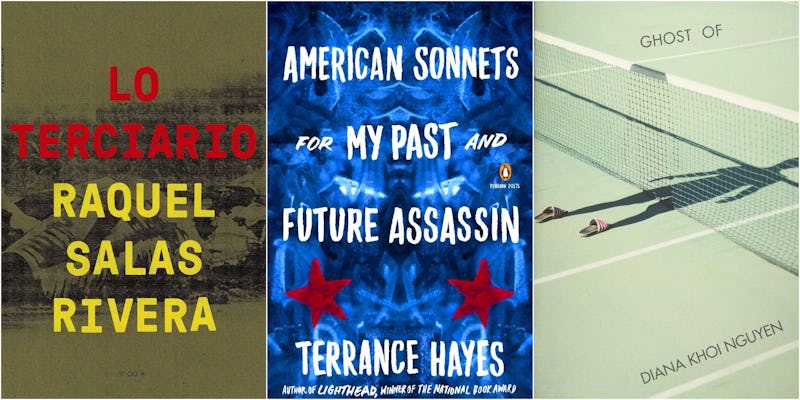 The power of the National Book Awards rests in its simple mission: to honor the best books in America. Now in its 68th year, the National Book Awards honor the brightest in fiction, nonfiction, young people's literature, poetry, and works in translation, which was established this year. Whether you're stuck in a literature rut or just hankering for some new perspectives, check out this year's National Book Award for Poetry longlist.
The ten "long list" honorees were announced by the National Book Foundation on Sept. 13; the finalists will be announced on Oct. 10, and the winner will be honored at the Nov. 14 National Book Awards Ceremony in New York City.
This year's contenders are, as a whole, relatively new to the National Book Awards stage. Only two poets, the Pulitzer Prize winner Rae Armantrout and 2015 National Book Award Winner Terrance Hayes, have previously been nominated. But across the 2018 poetry longlist are a host of awards, from Walt Whitman Awards to Whiting Awards, despite three titles being debut works: Ghosts Of By Diana Khoi Nguyen, Indecency by Justin Phillip Reed and Eye Level by Jenny Xie. Seven of the titles were also published by independent presses, proving yet again that from the world of indie literature often blooms some of the year's fiercest writing.
The ten collections cut across landscapes of grief, identity and colonialism. They tear down monuments, paintings, even language. And they carve out new spaces, in brave, desperate, urgent verses.