Free Books For Children Living In Public Housing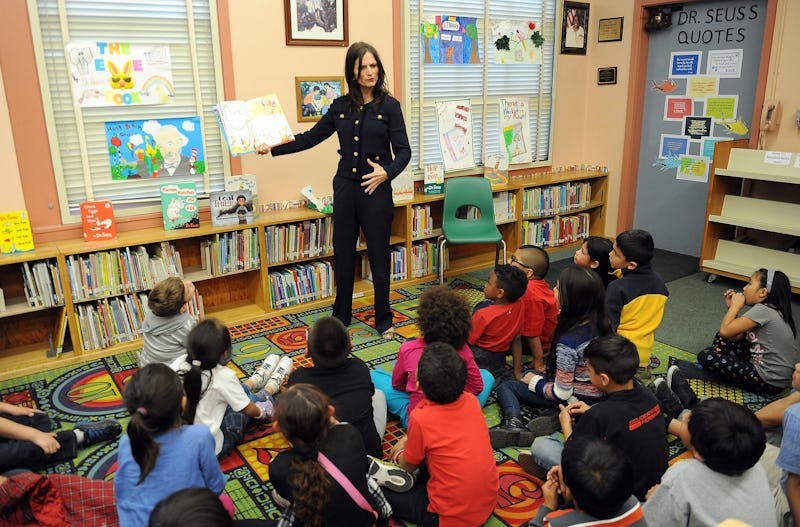 Angela Weiss/Getty Images Entertainment/Getty Images
It looks like the National Book Foundation made a great New Year's Resolution this year. As part of its ongoing campaign to support and build readers across America, the National Book Foundation will donate books to public housing communities, to ensure that more budding young readers and their families will have access to books. Starting in March, over 30 Public Housing Authorities will begin receiving book donations, and book distribution events will take place throughout the year within each community.
In order to do this, the foundation are launching the Book Rich Environment Initiative, along with the U.S. Department of Education, the U.S. Department of Housing and Urban Development, the Urban Library Council, and the Campaign for Grade Level Reading. Several leading publishers will also be involved, by donating books to this worthy cause — and Penguin Random House are leading the charge by donating a whopping 200,000 books.
Executive Director Lisa Lucas has high hopes for the initiative. "To date, the National Book Foundation has given away over 30,000 books to young people through BookUp, our free afterschool reading program. Through the Book Rich Environment Initiative, we will expand that to over 300,000 books by the end of 2017."
The NBF are aiming to collect a wide range of books, covering all age levels, and reflecting the diversity of the communities who will be receiving the books. After all, every child deserves to see themselves represented in a book, and not having the funds for book-shopping should never take away that opportunity.