The New England Patriots Have Won Super Bowl LI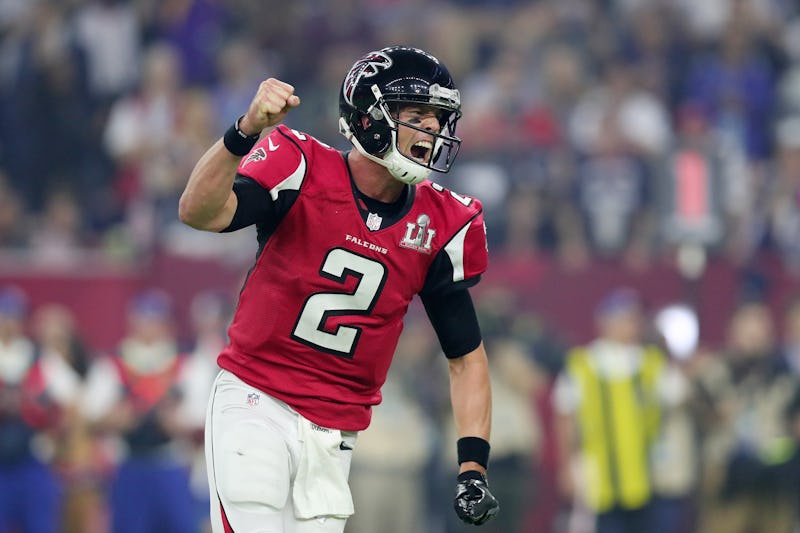 Tom Pennington/Getty Images Sport/Getty Images
Perhaps the most shocking win in Super Bowl history, the New England Patriots defeated the Falcons 34 to 28, making a historic comeback from a 21 point deficit in the first half. For the first time in Super Bowl history, the game went into overtime after the Patriots scored two touchdowns in a row, with two point conversions on both scores. In overtime, the Patriots scored the first touch down, triggering the sudden death rule and the end of the game.
Although the game was expected to be a blowout by the Patriots going into the game, no one could have predicted it to be this exciting or unprecedented. No team has ever come back from 20 points behind in Super Bowl history, nor has any game gone into overtime. The Patriots played a much stronger offense in the second half of the game, destroying the momentum that the Falcons carried from the first half. The last minute defeat definitively answers any questions about the Patriots' all-time football superiority — no team in NFL history has ever, and may never again, accomplished what the Patriots did Sunday.
The Falcons' shocking loss to the Patriots may be one of the most disappointing in NFL history as well. The win seemed nearly assured since the Falcons secured such a high lead going into the second half, but Atlanta's defense was overwhelmed by the Patriots' offense throughout the third and fourth quarter. Even for non-Atlanta fans, there was a pretty strong consensus behind the Falcons due to the Patriots' regular prominence in the league. Across the country, there are lots of upset fans, but no amount of punches or broken TVs can change the score now.
Unfortunately, the win doesn't mean a lot for the NFL as a whole, since the status quo of the league won't change much by the Pats' win. It also contributes to arguments against the NFL's current structure, which critics contend it makes the outcome of most seasons too predictable. However, the Pats' win is still evidence of some remarkable athleticism that should be appreciated. The team's dominance throughout the season and Sunday night's second half is impressive, even with the controversy in the league. The Patriots under Tom Brady and Bill Belichick will forever be remembered as one of the all time greatest teams in football history, and this is the historic game that cemented their legacy.