The New Harry Potter Books Better Have Answers To These Mysteries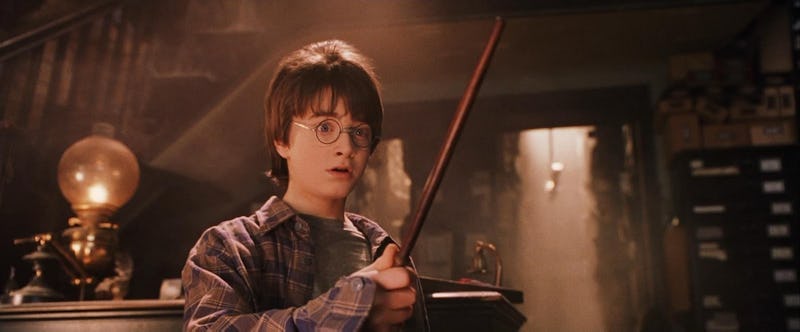 Warner Bros. Pictures
Two new Harry Potter books are coming out this October, and Potterheads, it's time to get excited. While the books don't feature new stories with the trio, they promise to give us an in-depth look at the wizarding world, the subjects at Hogwarts, and the influences that helped J.K. Rowling create the series. Which sounds to me like, in a way, we're all finally receiving our Hogwarts letters!
The books are being published in conjunction with an exhibit at the British Library. Harry Potter: A History of Magic, The Book of the Exhibition will take readers and exhibition-visitors through each of the subjects studied at Hogwarts, utilizing "exclusive manuscripts, sketches and illustrations from the Harry Potter archive" and a specially commissioned essay on each subject. The second book, Harry Potter: A Journey Through a History of Magic, will be an "irresistible romp through the history of magic, from alchemy to unicorns, ancient witchcraft to Harry's Hogwarts."
Do these new books mean that Potter-fans are finally getting our own version of the Silmarillion? After all, there's so much we're dying to find out about the wizarding world. Here are a few of the things we're hoping to find when we finally get to crack them open.