The Senate Health Care Bill Was Bad News For Woman From The Start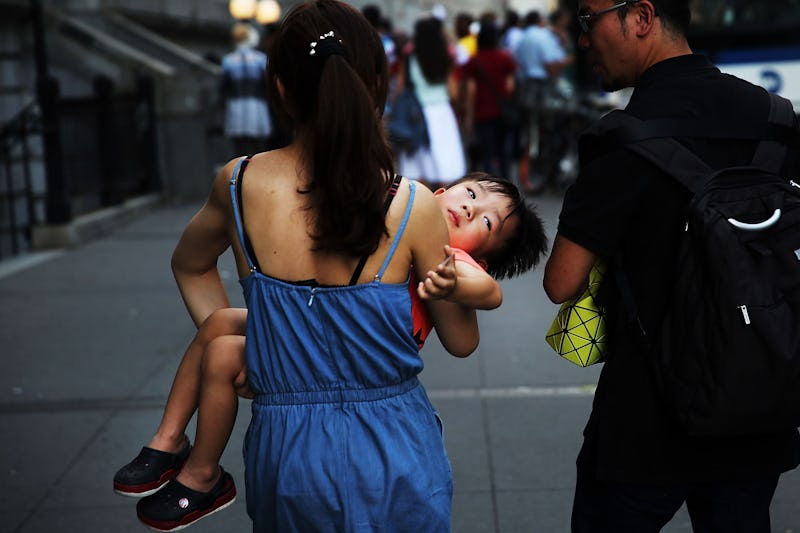 Spencer Platt/Getty Images News/Getty Images
Take one look at the group of senators who drafted the Senate GOP's health care bill, and you'll quickly notice a common theme: The Better Care Reconciliation Act (BCRA) was prepared entirely by white men. Thirteen senators participated in closed-door meetings about the bill ahead of its reveal on Thursday, but not one person in the room was a woman.
Some of the participating senators may sound familiar. For instance, Senate Majority Leader Mitch McConnell and former presidential candidate and Texas Sen. Ted Cruz, both of whom helped to write the bill, are known for their conservative leadership. Also in the room during BCRA discussions were Sens. Orrin Hatch and Mike Lee of Utah, Sen. Lamar Alexander of Tennessee, Sens. John Barrasso and Mike Enzi of Wyoming, Sen. John Thune of South Dakota, Sen. Tom Cotton of Arkansas, Sen. Cory Gardner of Colorado, Sen. John Cornyn of Texas, Sen. Robert Portman of Ohio, and Sen. Pat Toomey of Pennsylvania.
As Time reported on Thursday, many of the senators involved in formulating the bill received high-dollar donations from health insurance companies, pharmaceutical companies, or other related organizations. The bill those senators revealed on Thursday seemed likely to benefit insurance companies and harm the voices not in the room, including women.
For one thing, the Senate's health care bill would defund Planned Parenthood for a year. For another, the bill could also prevent women from using federal subsidies to purchase a health care plan that covers abortion. That stipulation could change the plans that are available to women, as well as the coverage that their current plans may offer. Abortions could reportedly only be covered in cases of rape, incest, or endangerment of the mother.
Under the Affordable Care Act, insurance companies have to cover pre-existing conditions and so-called essential health benefits. Those benefits include women's health care services, such as pregnancy and maternity care. According to Vox, the requirement that insurance companies cover such services could be replaced by a system that gives states the ability to allow insurance companies not to cover such services.
In response to the health care bill, many women's groups and female activists expressed concern with the potential policies. The organizers of the Women's March on Washington, through the event's official Twitter account, said Thursday, "We will fight Trumpcare like our lives depend on it — because they do." Meanwhile, Planned Parenthood President Cecile Richards tweeted that the bill was "the worst bill for women's health in a generation."
In the end, the BCRA will need a simple majority of more than 50 votes to pass. With 52 Republicans in the Senate, including five women, the Senate Republicans will need more women to support their bill than wrote it. For now, it's still unclear when — or if — the bill will withstand scrutiny long enough to make it to a vote.