The 'Onward' Voice Cast Includes Your Fave Celebs, From Ali Wong To Chris Pratt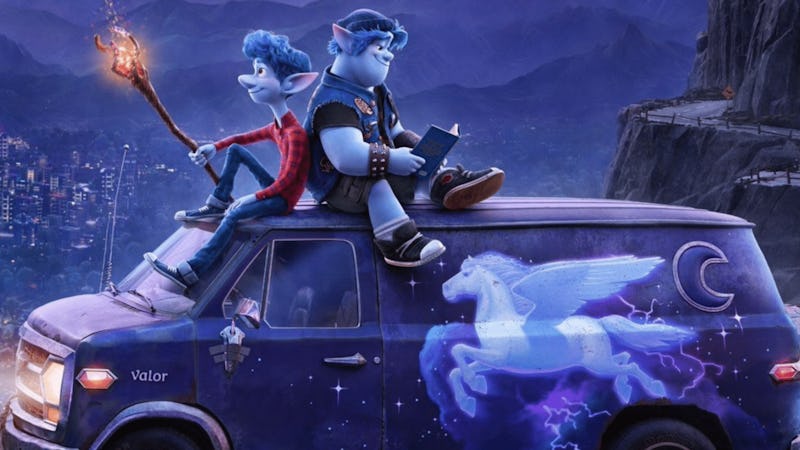 In Pixar's latest film Onward, out now, Chris Pratt and Tom Holland team up to play brothers Barley and Ian. It's an exciting duo whose chemistry is off the charts. But they're not the only celebrities who lend their voices to the film. The 'Onward' cast includes a fun mix of comedians, action stars, and iconic actors.
In Onward, the Lightfoot family lives in a neighborhood where unicorns rummage through trash cans, and cyclops and centaurs are ticket-giving officers of the law. The film kicks off when young elf Ian Lightfoot turns 16. As part of his celebration, he inherits a gift from his father, who died before Ian was born: his magic staff. It comes with a spell to return Ian's dad for 24 hours, so he can meet the son he never got to know.
Unfortunately the spell goes awry, but Ian's raucous older brother Barley sees this as an opportunity for adventure, not a mistake. As the brothers venture out of their suburban enclave they realize real magic's still out there, for better or worse.
Read on for a roundup on all of the actors who appear in the film, and for a guide to their larger-than-life characters.