The Rapper At The Closing Ceremony Also Has Some Killer Dance Moves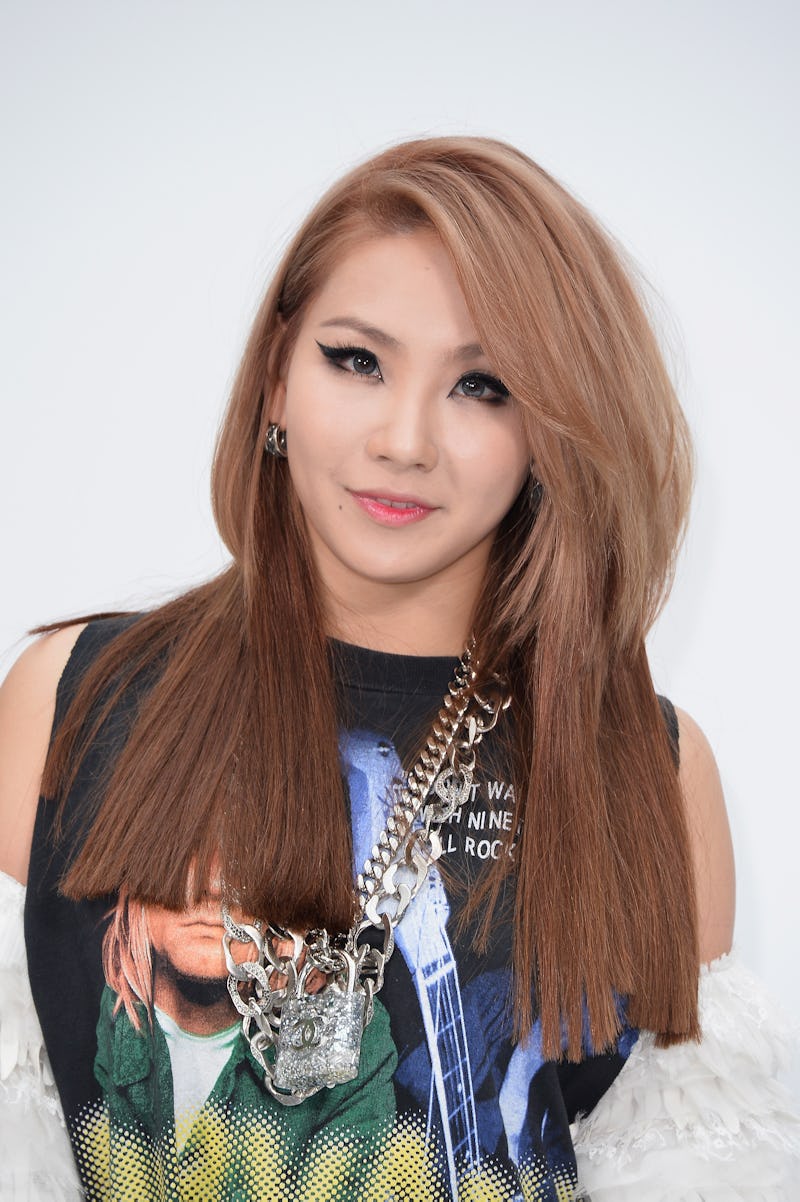 Pascal Le Segretain/Getty Images Entertainment/Getty Images
There is one person you need to look out for as the Winter Games come to an end, and it's the rapper at the 2018 Winter Olympics closing ceremony: Lee Chae-rin, or as she's better known, CL. The 26-year-old rapper and K-pop boy band EXO are set to perform at the closing events on Sunday, Feb. 25, and if you've never heard of CL, then you really need to acquaint yourself with her.
CL is a Korean pop star and, according to Billboard, she became famous when she joined the girl group 2NE1 in 2009. In 2014, the band's album Crush became the best-selling and highest-charting Korean album in U.S. Billboard 200 history. After a few years with 2NE1, CL slowly began branching out on her own. In May 2013, she released her first solo single, "The Baddest Female". She then signed with Scooter Braun in 2014 in hopes of branching out into the American market.
According to Billboard, CL has been somewhat quiet as a solo musician, but she's definitely tried to make a name for herself. For example, in 2016, she went on her solo Hello B*tches tour. She was also featured on Lil Yachty's song "Surrender" in May 2017 and scored a track, "No Better Feelin'", on the 2017 My Little Pony: The Movie soundtrack. According to IMBb, she also filmed a 2018 movie directed by Peter Berg (Friday Night Lights) titled Mile 22, which also stars The Walking Dead's Lauren Cohan, Mark Wahlberg, and John Malkovich.
If even you've never heard of CL before, she has a huge fan following. While chatting with CNN Style last January, fashion designer Jeremy Scott said, "I go around the world, I've seen her fans in Chile, in Brazil, obviously all through Europe. I mean she's not just a Korean or an Asian phenomenon, she really is a global superstar."
She's already accomplished so much, but she's ready to leave an even bigger mark in America. "I feel like I put so much energy and time into it that I, I'm going to, I have to do it," CL told CNN about her American dream. "I think it's also about how you do it and what the message is and who I represent and who I am. So I want to do it right, and that's why it's taking so long."
Well, that might just happen after people see her during the closing ceremony. According to Soompi, CL spoke at a press conference in PyeongChang about the closing ceremony on Feb. 21. She said about performing, "I am so honored to be invited and take the stage at a celebration that the entire world watches, and I think it is more meaningful because it is in Korea. I hope everyone will anticipate it and enjoy the performance together."
As for what her performance will include, she played coy: "Rather than explaining it with words, it is best to just show you." When asked when she found out about the closing ceremony, she responded, "I found out three months ago. There was a preliminary meeting beforehand also. It was very important to me. I had to prepare well, and there was the request to not tell anyone. It was a mission, and I kept the secret." CL continued, "After my participation was revealed, many people congratulated me. I put in all my effort to prepare."
It's a big deal to perform at the Olympics and it sounds like CL recognizes that. It will be interesting to see what kind of performance she puts on and let's hope she busts out some of her amazing dance moves. As you can see in the above music video, CL definitely knows how to shin and she is not afraid to push boundaries.