The 3 Best Edgar Allan Poe Stories, According To The Author Of The YA Book About Him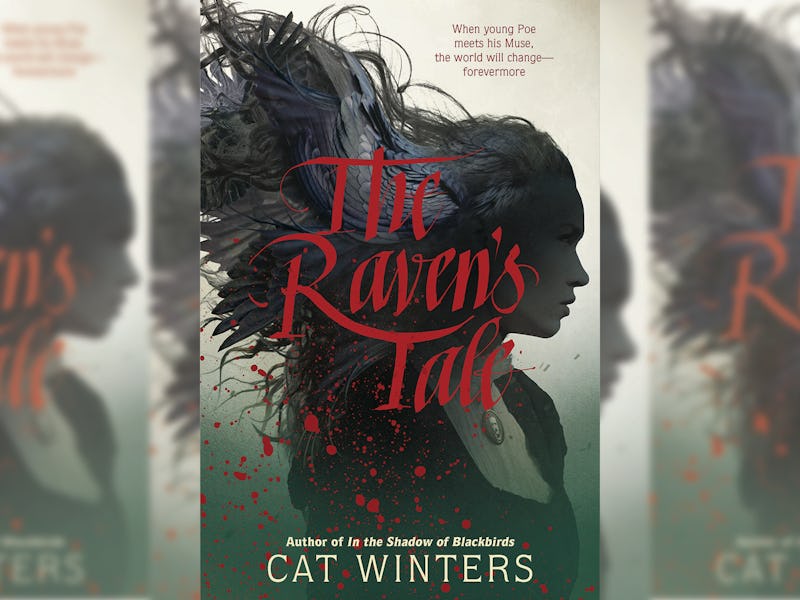 If you're a fan of Edgar Allan Poe, you probably already know that his real life was just as interesting as (though less eerie than) the stories he penned. (Spookily, however, his cause of death remains unknown.) In her forthcoming young adult novel, author Cat Winters turns her attention to the years before Eddy became Edgar Allan Poe. The Raven's Tale, out April 16, 2019, mixes fact and Gothic fantasy in its telling of the story of teenage Edgar Allan Poe.
When the novel begins, Poe is 17-years-old and counting down the days until he can leave behind his foster family, attend university, and marry his beloved Elmira Royster. But his plans are derailed when a dark Muse — a macabre creature designed to lead artists down a road of failure and contempt — emerges from the shadows and demands one thing of the budding horror writer: "Let them see me!"
Winters told Bustle she has been a fan of Poe's writing since she was 12 years old. "I vividly remember reading 'Annabel Lee' in middle school and feeling shocked yet intrigued by the poem's ending, in which the narrator declares that he makes a habit of lying down next to his dead bride in her tomb every night," she said. "I'd never read anything like it before."
Bustle is proud to exclusively reveal the stunning, spooky cover for The Raven's Tale, designed by Hana Nakamura and illustrated by Shane Rebenschied:
The Raven's Tale by Cat Winters, $18, Amazon
Cat Winters also shared with Bustle her three most beloved Edgar Allan Poe stories — here are the creepy stories she ranked as her favorites: