The Robinson Family's Label Still Has Hits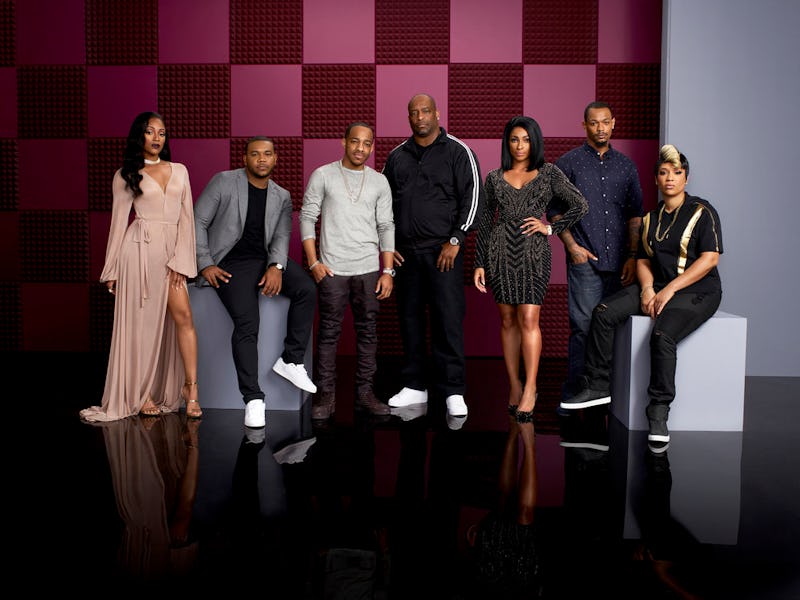 Virginia Sherwood/Bravo
On its surface, Bravo's new reality series The First Family of Hip Hop has a lot of similarities with a certain music drama that you may have watched on FOX (seriously, count how many times their company is referred to as an "empire" in the show's first trailer alone). But while the Lyon family is battling over a company that's never been better, currently, the Sugar Hill record label isn't at the top of the hip hop industry anymore. But that doesn't mean it's not successful. Though the Robinson family's net worth can't be specified for each individual member, according to Bravo, the Sugar Hill Records company is still worth "millions."
The whole family seems aware that despite helping pioneer the genre of hip hop, their company isn't currently as huge as some of its competitors. Many different members of the Robinson clan think they are the best person to take control of the company and lead Sugar Hill Records back into the spotlight and seeing them disagree over how to do that will likely be a big theme on The First Family of Hip Hop.
In 2013, according to Billboard, Sugar Hill Music made a deal with Universal Music Publishing to administer its catalog, which should have increased the company's earnings. And since, as explained by The Root, a record company stands to make more than half of any successful record's profits, as a whole, their net worth is likely in the multi-millions. Sugar Hill classic "Rapper's Delight" — known as the very first rap record — earned $3.5 million for the Robinsons when it was first released alone, according to Nelson George's The Death of Rhythm & Blues, making it worth at least $12.3 million today without any of the added revenue from additional sales, royalties, or the Universal deal.
However, the family has had its share of financial issues. Leland Robinson, Sr., as the eldest surviving son of founder Sylvia Robinson, is in charge of the record company's licensing after the deaths of his older brothers, Joseph Robinson, Jr., and Rhondo Robinson, Sr. The three brothers made news in 2013 when they all plead guilty to and were convicted of not filing tax returns on royalties, as reported by NorthJersey.com. They were sentenced to probation, home confinement, and community service, and ordered to pay fines of varying amounts. According to that conviction, Leland earned $580,000 in income for the period of 2005 to 2008, while Joseph and Rhondo earned $577,000 and $792,000, respectively.
One thing that suggested the family had very high earnings was when Darnell was featured in an episode of My Super Sweet 16. Viewers saw his gifts and lavish party, which, according to the show, was worth $300,000. However, Leland's lawyer Richard J. Sapinski told NorthJersey.com that "most of the spending on the show was staged in order to create buzz for Darnell's attempts to launch his own recording career" and it actually cost $20,000.
So though the specifics of the family's net worth are not publicly known, it seems that they still have high earnings, but have dealt with financial issues. Still, Sugar Hill Records invented an entire genre and between the hits it still owns and the potential for a modern makeover under the guidance of a younger family member, it may see a big comeback soon.