5 Climate Scientists Explain Why Fighting Climate Change Doesn't Have To Be So Daunting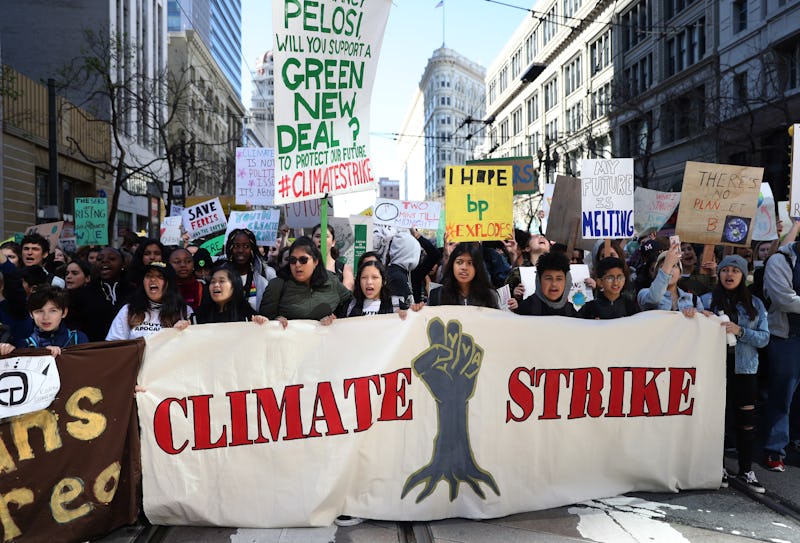 Justin Sullivan/Getty Images News/Getty Images
The scale of climate change can be difficult to comprehend. Many diverse environmental issues — pollution, warming oceans, and increasing temperatures — are combining to make the future look, well, less bright. With the onslaught of news media, though, it can be difficult to parse exactly what the issues are, and how you can help, both as an individual and as part of a community. And that overwhelmed feeling can make us anxious and paralyzed. However, five leading scientists who work on different aspects of environmental science tell Bustle that there's a lot individuals can do to help.
"Recently, the Intergovernmental Panel of Climate Change released their Special Report on Global Warming of 1.5 C," Dr. Jessica Blythe, an assistant professor at the Environmental Sustainability Research Centre at Brock University, tells Bustle. "The report essentially tells us that we've got to cut green house gas emissions within the next 10 years if we're going to avoid the worst consequences of climate change. This is both terrifying and motivating. Now is the time for action." The five scientists agree that we're at a tipping point where human action right now can really make a difference.
Apathy is so over: now's the time to get the information and see what you can do to help. Here are the facts on five different issues and what you can do to help.