This Kylie Jenner Pregnancy Theory Will Blow Your Mind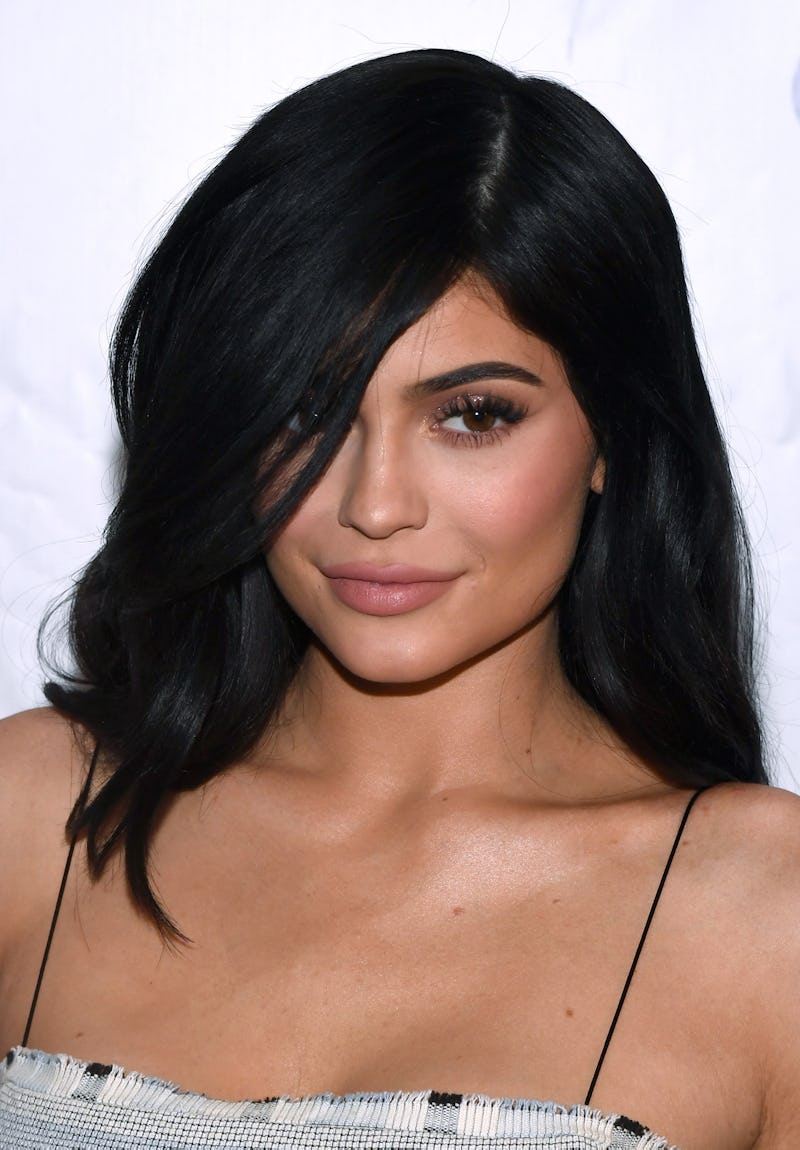 Ethan Miller/Getty Images Entertainment/Getty Images
If anyone thought there was nothing the Kardashian-Jenner family could do to shock fans, that all changed last week when news of Kylie Jenner's reported pregnancy first broke. But maybe we should've seen it coming all along? A new Kylie Jenner pregnancy theory says a shaman may have predicted she was with child earlier this season on Life of Kylie, and if everything checks out? Well, let's just say that the fandom is slacking.
To be fair, at this point, there should be nothing that this family can do to phase those who follow their lives online and on TV. After 10 years of Keeping Up With The Kardashians and all that comes with it — the social media posts, the relationship rumors, and all the times they've broken the internet — what could Kim and her sisters actually do to send their fans into a tailspin? The answer to that question is Jenner getting pregnant, and apparently, the signs have been there the whole time.
This theory was first pointed out by writer and Kardashian fan Mariah Smith on Twitter, addressing a timeline that could point to exactly when Jenner got pregnant... and the illnesses she was experiencing at that time that might have actually been symptoms of that pregnancy.
As Smith mentioned in her tweets, Jenner's bout of altitude sickness in May 2017 could have actually been pregnancy-related nausea (or a combination of the two), since Jenner's due date is allegedly in February 2018, nine months later.
But as you can see in the clip from Life of Kylie in Smith's tweet, when she went to see a shaman during her trip to Peru (the exact trip during which she got altitude sickness), the shaman told her that boyfriend Travis Scott is "inside, looking at you" — which can easily be interpreted to mean that she's pregnant with their child. Or, you know, that he's really trying to get to know the real her, but pregnancy? Seems likely.
It gets more interesting, though. Jenner was accused of getting a boob job in 2016, but she blamed her bigger boobs on her period. Because of that, Smith was able to guess when Jenner's period might have been... and that leads to the conclusion that the shaman could have known that she was pregnant before her first missed period, which is crazy early.
Jenner may not have known she was pregnant then, but it seems like the shaman sure did... and Jenner just didn't fully understand her reading. But now, looking back, it all makes perfect sense.
If this theory is actually legit, it's pretty mind blowing, especially since there are so few details about Jenner's pregnancy out there, and none that have come directly from the supposed mom-to-be. Being that she and her family have yet to actually confirm the news themselves, despite rampant rumors and reports, there's not a ton to go on, other than this photo that Jenner shared that may or may not show off her growing baby bump:
Adding all of this evidence together is pretty freaky. What's crazier: The fact that Jenner's pregnant in the first place, or that it could have been predicted by an actual Peruvian shaman months ago? Either way, this entire situation is going down in the celebrity gossip books as legendary.
If you're a seriously confused Jenner/Kardashian fan right now, don't worry — you're not alone. Even when her mom, Kris, commented on the situation on Saturday morning, it just seemed to make the whole situation more puzzling. She told The Cut, "She's not confirmed anything. I think it's kind of wild that everyone is just assuming that that's just happening."
Here's hoping that Jenner herself updates us on what exactly is happening here ASAP. Of course, the status of Jenner's womb is obviously her business only, but it would be nice to know whether or not we can count on her to roll out lip kits inspired by her new addition in the near future. You know those would sell out instantly.